Here's something cool that will be directly applicable to you if you want to build a bigger prospect database.
It's a simple tweak we tested on client Mergers & Inquisitions' opt-in forms.. that drove 34.6% more list signups.
Here's what we tested
The "Control": We tested a "One Step" opt-in form with the usual "First name" and "Email Address fields…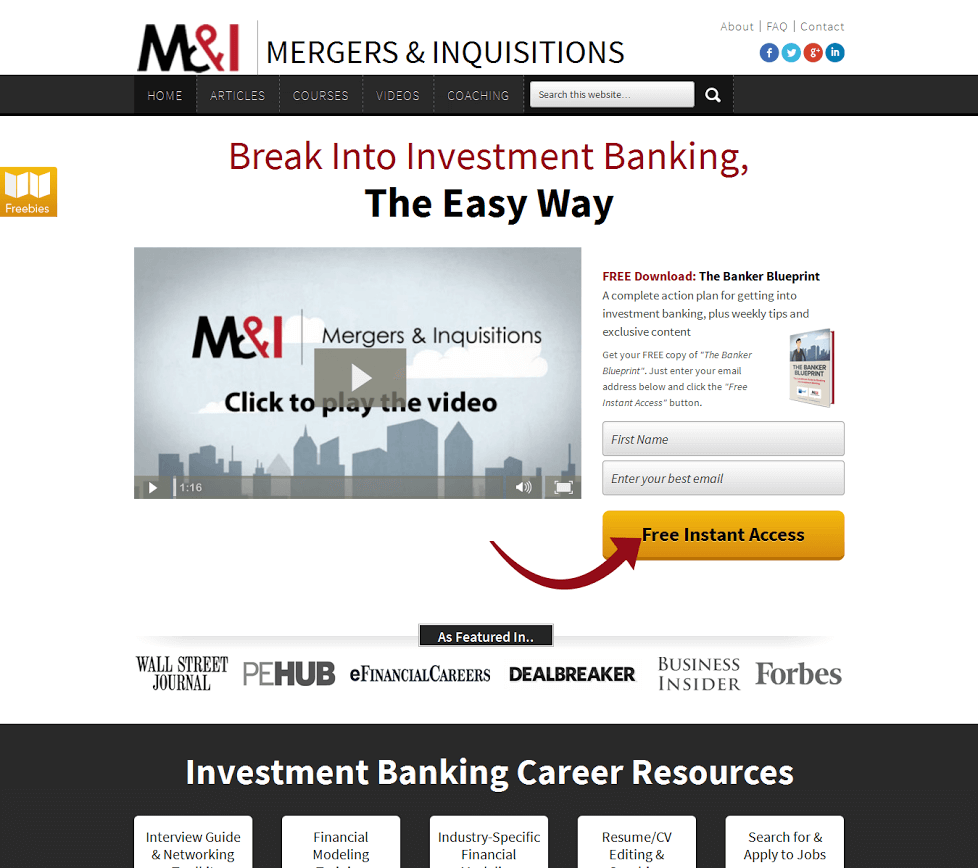 against….
The "Variation": A "Two Step" opt-in form that starts with a button…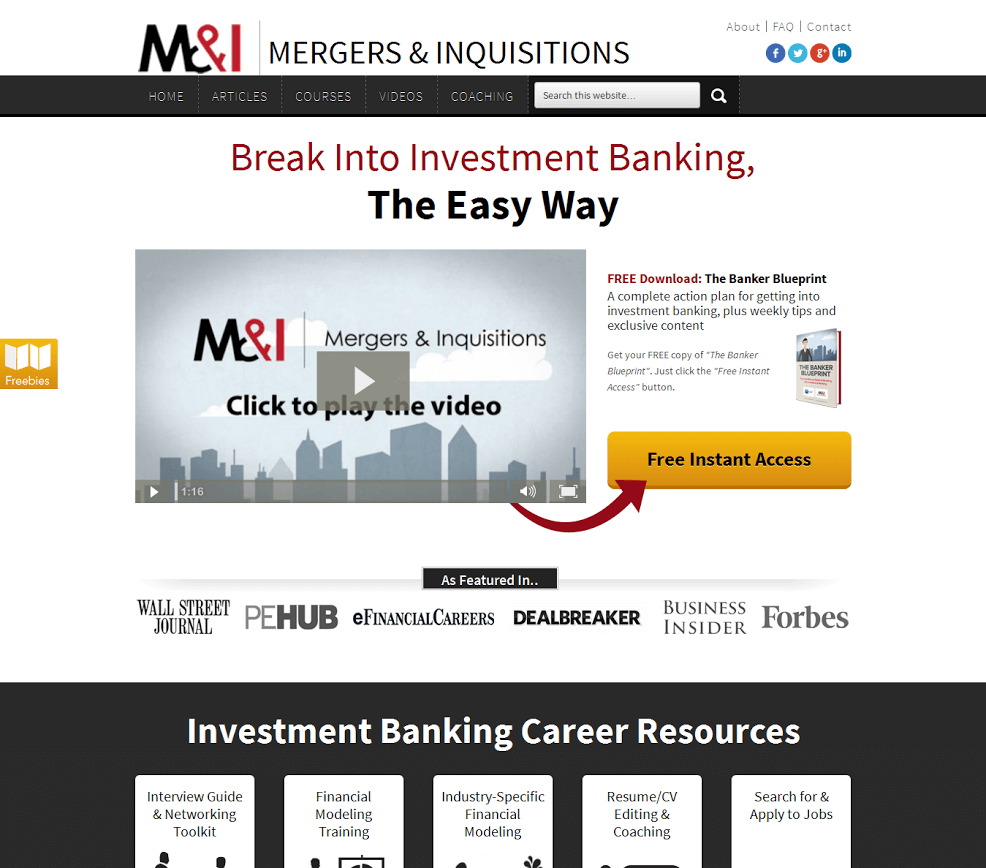 …which then opens up a pop up form to fill in: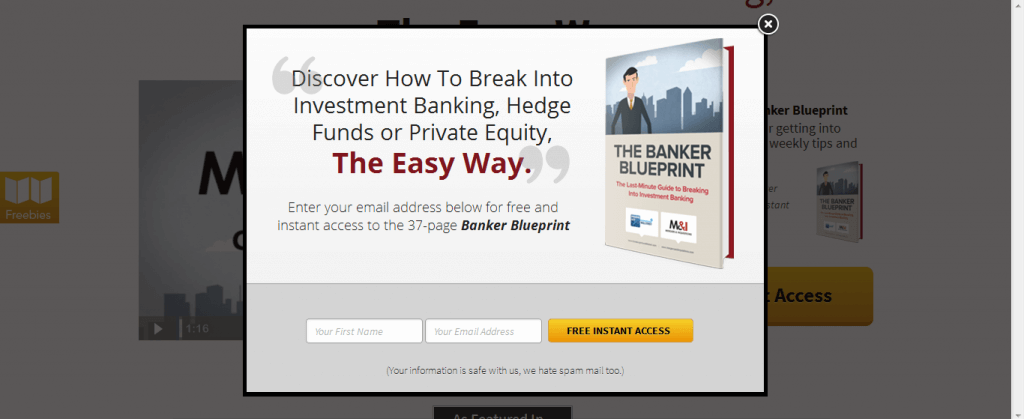 What we discovered:
The "Two Step" form captured 34.6% more signups than the "One Step" form.
Same traffic cost. Same effort. Just 34.6% better results.
Give it a try and let me know how you get on.
Tactics like this are just the tip of the iceberg. Get FREE access our sales and lead generation video mini-series:
FREE Video Series
"The Sales Lead Machine Blueprint"
Specifically for marketers of complex services and major products
FREE VIDEO SERIES
Need other ideas to lift your conversion rate?
Let's face it… there are dozens of things a business needs to do to optimise their online profits… (And trying to do them all yourself is just not going to happen).
You're probably acutely aware of things you SHOULD be optimising on your website. It's just a question of what you CAN get done yourself or in-house.
There are so many facets to optimising your website. Driving traffic… creating content… being active on social media… building your list… sending emails…networking and building relationships…
Even strong businesses with a lot of employees find it hard to devote resources to optimising conversion because there's always so many OTHER things to be working on.
And getting really good at conversion optimisation takes time, energy and perseverance.
That's why this area of your business is best left to professionals. People who "live and breathe" this stuff every day.
And because we've worked on hundreds of conversion rate optimisation projects before yours, we're often able to quickly "cross fertilise" proven concepts from other industries into your website, so you can enjoy some quick wins, right out of the gate.
If you'd like to talk about some SPECIFIC ways your website conversion rate could be improved, contact us to arrange a no-obligation brainstorming session on the phone.  I'll give you at least 3 specific ways to improve your conversion rate based on my 15+ years' experience on the web.
You're free to take those ideas and implement them with your own resources, or you may be interested in how we can help you implement for you.
Whatever you decide, there will be no obligation or "sales pressure" of any kind.
So if you're sick of spending a fortune generating traffic and want to get more conversions for the same or less investment in traffic, get in touch and let's chat.