This post is brought to you by Marketing Results Head of Strategy, Kieron Brown.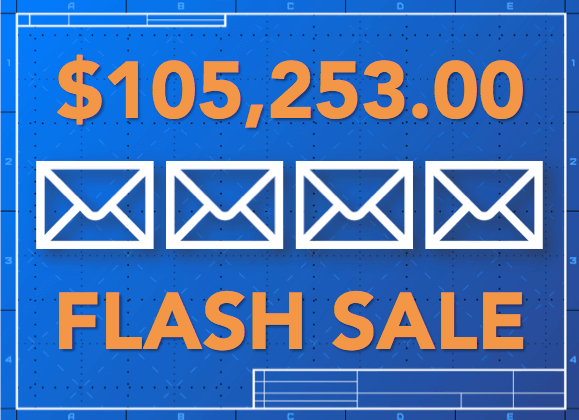 You know why I love the campaign I'm about to walk you through?
It required NO new products.
It required NO new collateral (besides 4 emails).
It required NO discounts (in fact, we actually raised prices).
And it created a six-figure return from a list of cold subscribers in just 72 hours!
Big Initiatives Are Great, But Sometimes You Just Want Money In The Bank "Yesterday"
I wanted to create an immediate surge in sales for an online financial modelling training provider, Breaking Into Wall Street, while we completed some large initiatives elsewhere on their website.
They've got a nice size list, they nurture their subscribers with great content and their courses are second-to-none, so an email flash sale campaign was a no-brainer. We just had to find the right offer.
Here's where things started to get tricky…
We Had Nothing New To Offer To The List 🙁
Their courses contain hundreds of hours of video footage, and they have a hard-line stance never to discount their products, which meant launching a new course or discounting an old one was completely out of the question.
Looking back, this was actually a blessing in disguise.
If we had a new product to release, we most likely would have put together a full-blown 21-part product launch. (Remember the whole point of this campaign was to produce an immediate result to augment other long-term initiatives.)
Instead, we had … Read More >>