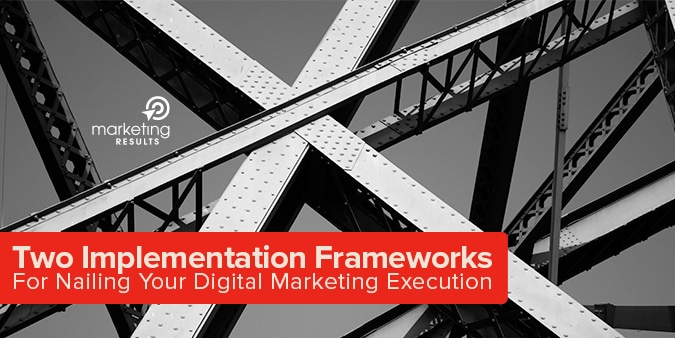 With all the rapid changes in digital commerce, coupled with the customer acquisition success stories you may have seen, it's easy to get excited by the potential of digital marketing in your business.
But for several years I've observed the pattern where digital marketing efforts start with a hiss and a roar, before running out of steam as you and your team get busy and and preoccupied with day to day operations.
I don't want this to happen to you.
So let's talk about two Digital Marketing Implementation Frameworks for ensuring your digital marketing gets done on a steady and consistent basis, all year round.
These are frameworks we deploy at Marketing Results for clients – but the concepts are equally applicable to an in-house team, or remote team.
Framework #1: The Expert Team Model
Framework #1 is the Expert Team model – because digital marketing is a team sport.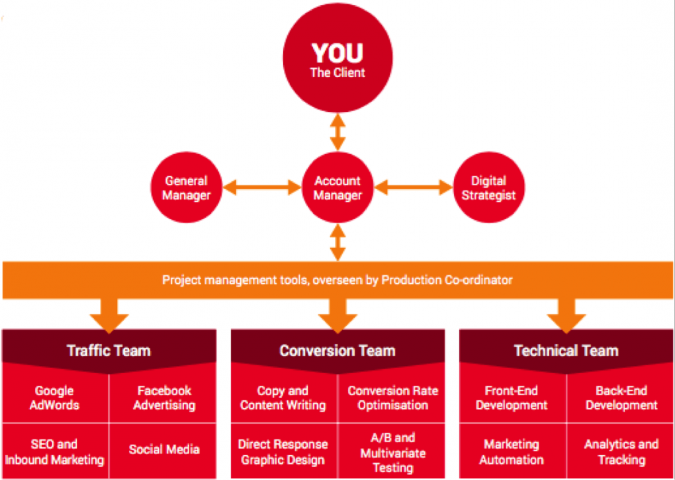 The same brain that is great at formulating digital strategy is not the same brain that is likely to be a gun at writing direct response copy, conversion-oriented design, split-testing landing pages, implementing marketing automation systems or managing Google AdWords.
Yes, it's possible to have a strong "generalist" who can do a little bit of everything, but they tend to be very strong in 1 or 2 areas, average at many things, and very weak in a few areas. So you end up with an inconsistent result.
That's not to say that generalists don't have their place. The best … Read More >>