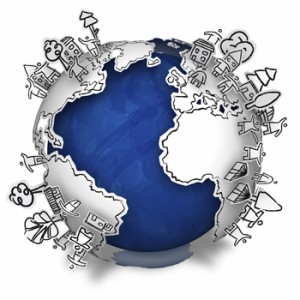 If you're selling a product internationally (particularly a digital product) and you're using Google AdWords, one of the factors to consider is which countries to target.
My preference is to duplicate campaigns and target them toward specific countries or country groups — this accounts for the different market dynamics within different regions and allows you to optimise independently.
My typical market groups are:
USA
Canada
UK (plus Ireland)
Australia (sometimes with NZ, sometimes separate)
Middle East (UAE, Qatar, Israel, Kuwait work best for English language)
South Africa
Northern Europe (Sweden, Norway, Denmark etc)
Beyond that you have the option of targeting other country groups, but it's important to track ROI for each group.
In my experience, most other country groups don't have the purchasing power to buy USD-denominated info products, but you really do need to test on a per product basis.
Want more lead generation and sales strategies? Check out our free video training series:
FREE Video Series
"The Sales Lead Machine Blueprint"
Specifically for marketers of complex services and major products
Got a product or service and need high-end Google AdWords management? See how we can help.… Read More >>