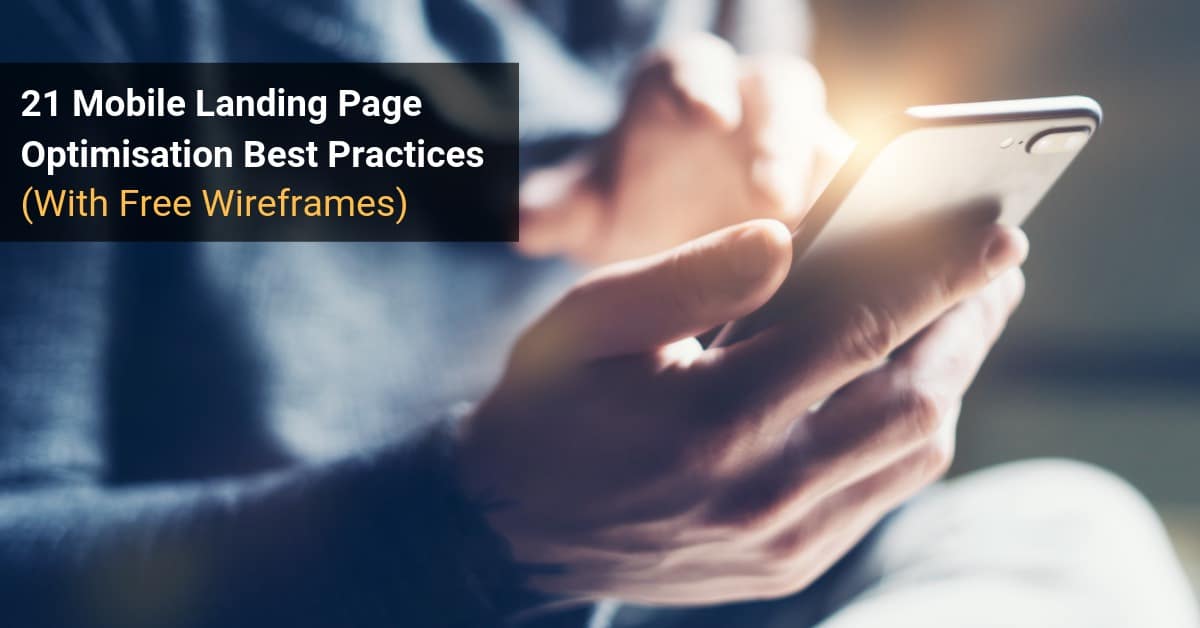 What's the best way to optimise mobile landing pages like a boss in 2020?
Most marketers used to treat mobile traffic as an afterthought… but those days are long gone.
As much as 52% of global website traffic now comes from mobile devices, as this graph shows: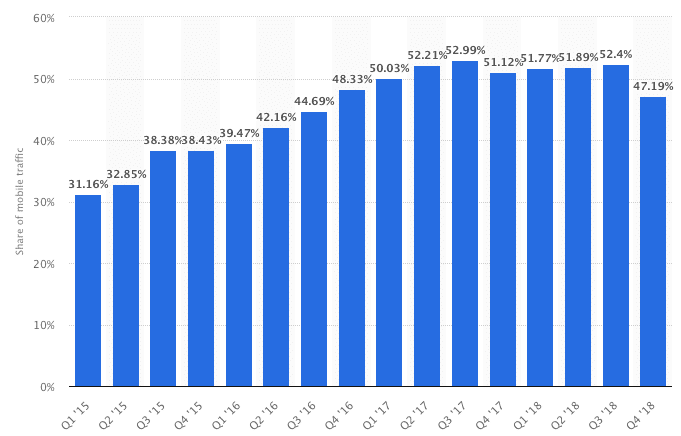 But here's the thing:
Even though mobile traffic may account for more than half of your total visitors, optimising your website for mobile visitors rarely gets enough attention.
So if you're looking for ways to convert mobile visitors into paying customers, you'll love this post.
Free Template:
Best Practice Mobile Site Wireframes
Take the guesswork out of building high-performing mobile landing pages.
Swipe this framework to convert more mobile visitors into paying customers.
No Email Address Required
21 Mobile Landing Page Optimisation Best Practices (With Examples)
High-converting desktop sites don't always translate into effective mobile sites.
Both share the same persuasion fundamentals, but the execution is different.
I have used examples from BrokerEngine, an automation software provider for Australian mortgage brokers.
You can view their full mobile page side by side with their desktop page by clicking the above image (opens in a new window).
Maximise Real Estate In Your Top Banner
Keep Your Logo Compact.
Most responsive themes default to a full-width logo on mobile devices. Reduce the size of your logo to maximise valuable space above the fold.
Include A Click-To-Call Phone Number.
Click-to-call lets you fast-track buying conversations. (According to Google, 49% of consumers