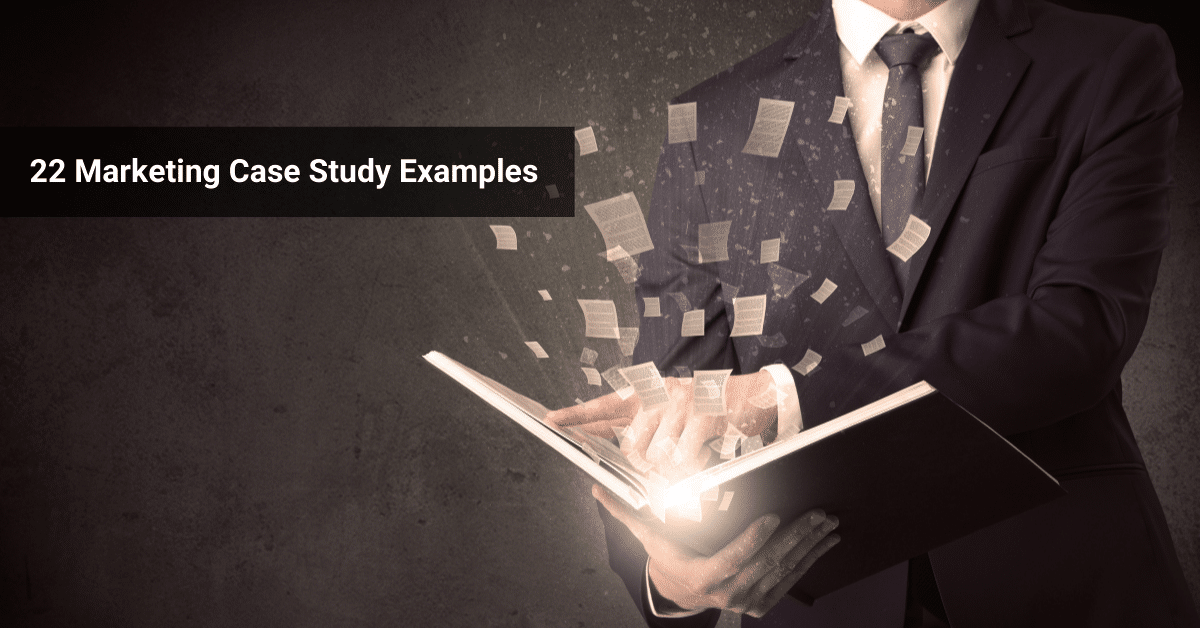 Prospects who aren't ready to buy – or who are "sitting on the fence" – tend to be resistant to even well-crafted marketing messages. But a bunch of well aimed marketing case studies can often tip the scales in your favour.
"Sell benefits, not features" is good advice, but benefit-rich copy can actually deter prospects who haven't reached the decision stage yet.
And too many benefits in the absence of marketing proof elements can ring hollow in today's increasingly sceptical marketplace.
We published our first marketing case study back in 2005 and I quickly realised the power of case studies as a versatile and effective marketing tactic.
Why are marketing case studies so effective?
Here are three reasons:
Case studies show, they don't tell. Telling you I can get you more qualified leads is one thing. Showing you how a similar company to yours got 145% more leads with 24% lower marketing costs is another.
Prospects are typically curious to understand how others have achieved the results they desire. They will eagerly devour a well-constructed case study.
Case studies are also a great tool for closing fence-sitting prospects. For many years I've asked prospects why they chose to work with us, and the most common response seems to be, "I was impressed by your case studies", or "I saw you helped someone in my industry so I figure you can help us too".
Now let's look at how to structure and effectively promote a case study, and then some marketing case study examples for you to replicate.
Our Recommended Case Study Template
Here's the case study structure we've adopted which has proven effective:
Start with a major headline that summarises the key result achieved: e.g. "Investment Property Strategist Triples Leads In 6 Months". This gets the prospect excited about reading on.
Then introduce the background. In other words, the "Before" scenario.Don't bore the reader with too many details about the history of the client. But DO provide an insight into the "trigger" that led to them seeking your assistance. e.g. "The client noticed smaller competitors starting to appear ahead of them on Google". And, DO talk about the negative effects of the "Before" state. E.g. "New customer acquisition that had previously been growing by 10% every quarter had flatlined for the last 12 months."
Now talk about the solution. Here's where you explain what you did to achieve the outcomes. I like to list different services or solutions in the form of bullet points. Also, include significant details and facts and figures to add "richness" to the story. Where possible, demonstrate with images, screenshots or other proof elements. Emphasise anything you did differently to the standard approach, or anything that highlights your point-of-difference benefits.
Now talk about your results. Results are the crux of any good case study.I like to go with a number of punchy bullet points, populated with specific numbers. E.g. "Lead volume up 75%… New customer volume from online sources up 145%… 1,540 more organic search engine visitors per month."
Include a testimonial from the client. What was their reaction to your work? The "Before-During-After" approach is a good structure for testimonials. A strong testimonial adds texture and credibility to the data in your core case study.
End with a call-to-action. This can be relatively low-key. For example, "Contact us to explore how you can enjoy similar breakthrough results."
You can see more examples of different implementations of this concept on our online marketing case studies page.
How To Promote Your Case Study
A case study that never gets read won't help you.
Here are some of our favourite promotional methods:
Optimise each case study for search engines. A good start is using a <title> tag on your case study pages in the format: "<INDUSTRY> <SERVICE> case study". For example, "Accountant online marketing case study" or "Car sales lead generation case study". This will tend to rank you well for anyone searching for case studies about your industry.
Send case studies to your email subscribers. These emails achieve high engagement both as broadcasts, and as "drip emails" within an automation sequence.
Create a print booklet of case studies to send to prospects and clients via snail mail or distribute at trade shows.
Case studies make great social media updates and can be recycled every few months using different headlines.
22 Marketing Case Study Examples
1. Fuji Xerox Australia Business Equipment
Tripled leads for 60% less marketing spend
2. Surf Live Saving Foundation
Surf Lottery Grows Online Revenue 47%
3. ABC Reading Eggs
Integrated Search and Conversion Management For ABC Reading Eggs
4. MAP Home Loans
From 70 hour weeks to 40 hour weeks with 100% annual growth
5. Inkjet Wholesale
Online Advertising ROI Doubles – In Just Three Months
6. Breaking Into Wall Street
Info-Marketing Business Achieves 300% Revenue Growth With 7-Figure Profits
7. LatestBuy
BRW Fast 100 Online Retailer LatestBuy.com.au Boosts Sales By 45.3%
8. directSMS
More Traffic, Less Cost, Lead Volume Doubles!
9. Business Coach and Author, Pure Bookkeeping
Successful Marketing Automation and 100.95% Year on Year Growth
10. Positive Training Solutions
Higher rankings plus more, higher-quality leads
11. Geelong's Gym
From 5-6 Leads A Month To 60-70. 10X Increase!
12. Super Finance – SMSF Property
A New Pipeline Delivering a Steady Flow of Web Leads
13. College For Adult Learning – Training Organisation
300%+ More Sales With 60% Lower Cost Per Sale
14. The Gourmet Guardian – Food Safety Programs
4 times more leads and a 269% revenue increase
15. Quick Coach – Life Coaching Courses
More Qualified Sales Plus A Facebook ROI of 1285%
16. Investment House – Property Development
Clients lined up for everything we can find
17. Cosmetic Surgery Lead Generation
257% increase in qualified lead volume
18. All Suburbs Catering
61% ROI gain in less than 5 months…
19. Trilogy Funding
549 qualified sales leads in 3 months
20. Customized Stickers
Online revenue rockets by 800%
21. Technoledge
Engaging CEOs of ideal target companies
22. First Aid Training
Specialist First Aid Training Company Doubles Revenue In 6 Months
I encourage you to put these tips into action and see how they work for you.
What other ways have you used case studies effectively in your business?