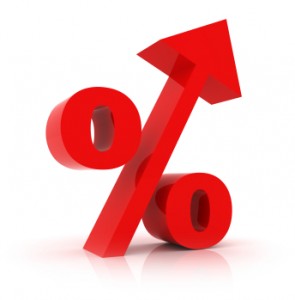 I'm sure you're familiar with the 80/20 rule – the astonishingly elegant discovery that in a huge variety of scenarios, 20% of inputs result in 80% of outputs (more or less).
No doubt, you've also heard these familiar examples, such as:
20% of customers drive 80% of your profits
80% of sales come from 20% of your products
80% of your value is delivered in 20% of your time
Etc.
But what you may not know is that the 80/20 rule is "fractal" – meaning you can apply it infinitely. Let me give you an example, applied to your website:
20% of website visitors will drive 80% of opt-ins
20% of opt-ins will drive 80% of enquiries
20% of enquiries will drive 80% of sales
20% of sales will deliver 80% of profits
In the example above, 0.16% of website visitors drive 41% of profits.
What about in reality?
Well, in the case of Marketing Results, 1% of our database drives 90% of revenues.
The next 3% drive the remaining 10% of revenues, and the last 96% represents a cost.
So a lot of what I do from a marketing perspective is simply aimed at "finding the top 1%".
If I can find twice as many of "the top 1%", our business would double. (Actually resourcing for that growth is another story — more on that below).
What this means for you is – your marketing should be LASER-focused on the 20% that generate 80% of the results at EACH stage.
A business owner recently asked me, "what should I do about the 80% of website visitors who leave my website without enquiring or opting in?"
My answer: NOTHING – focus on what to do with the 20% who ARE taking action.
What should you do with the 80% of people who don't open your emails?
NOTHING. They ain't THAT interested. They ain't buying.
Focus on having the critical conversations you need to have with people who ARE listening.
How about your marketing budget?
80% of your marketing budget should be spent on the top 20% of your database.
I would sooner send an elaborate direct mail package costing $30 to a red-hot prospect than spend 10c on a faxout to an unqualified suspect.
When we start working with a new client, one of the first things we do is pinpoint the critical leverage points that are the hidden drivers of their leads, sales and profits.
Because working on the WRONG parts of your marketing process is almost as bad as not working on anything at all.
On that note…
Due to overwhelming growth at Marketing Results over the last 6 months, we are not accepting any new clients until at least 1st September.
You are still welcome to enquire regarding your upcoming online marketing and lead generation projects.  Just be aware that we are currently running a "waiting list" system, with the earliest new start date 1st September and a requirement of a nominal deposit to reserve your place for:
Web Design Projects
Pay Per Click (Google AdWords) Optimisation
Conversion Optimisation
Holistic Lead Generation Consulting and Implementation