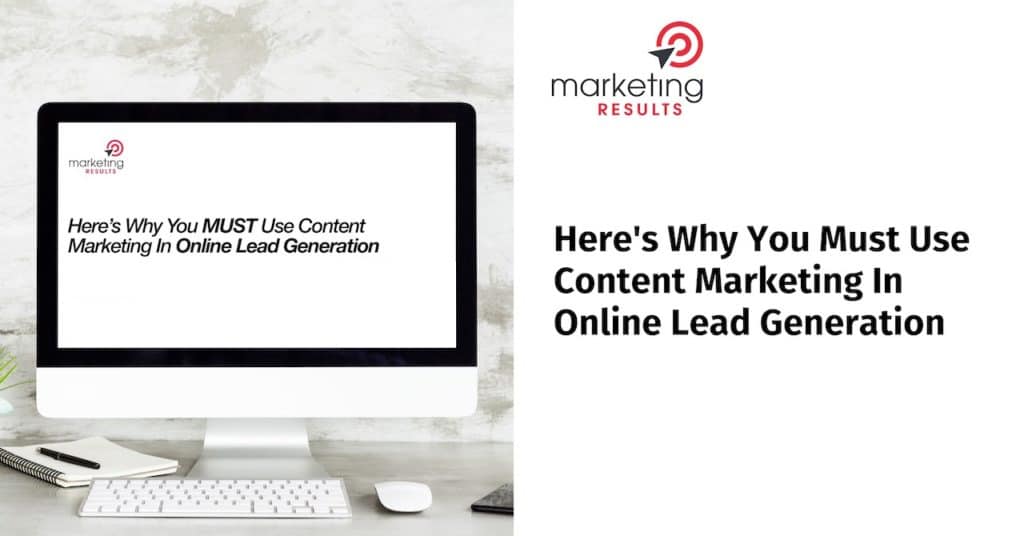 In this video, Digital Strategist Ben Sweetlove explains why all modern lead generation campaigns MUST include content marketing.
Video Transcript
Content marketing is critical, to a modern lead gen campaign. And I want to talk about that. I want to pull that apart in this blog post.
So sadly, gone are the days of rapid short term lead gen campaigns where you take a cold audience and you show them a landing page that contains a bottom of funnel offer. So you show them, a hook that says enquire now or get a strategy session or get a consultation, yes, in isolation, cold traffic, you need cold traffic. And yes, you need a bottom of funnel offer, but now you need something in between.
You need to nurture your prospects, you need to provide value to them and build a bond first before you ask them to have a chat with you. Invest time in the start of your sales process. And one of the ways in which we do that, is by using content. So content is a nurturing tool. We use it in a nurturing campaign. So I want to pull that apart in this post here and talk about, exactly why you've got to be using content.
So first of all, content increases awareness and maintains your front of mind position. So you, use content in replacement of traditional ads. So you want to retain that front of my position as your prospects complete their decision making journey, their path to purchase, that's going to occur regardless, you can't speed that up. You can't make that happen faster.
So you have two options; one, you can continually hit them, with buy now advertising. So you know, enquire now, now buy this, do this.
Or you can show them content–content that, shows them how to solve a problem, or shows them how to create a desired outcome. Or it's a case study where it shows your product or service in action.
Now, humans are social creatures and we love to see that social proof around a product or service. We'd love to see it working before we engage in it. So, use this content, to obviously increase awareness and maintain, your front of mind status so you're always in front of you, your prospects somehow.
But it's not just with buy now / traditional buy now, or enquire now messaging. It allows you to provide problem solving value to your subscribers and prospects I've just touched on that. It allows you to build a bond or create a connection by showing them stuff, teaching them stuff. You achieve an "information celebrity" status with the content that you share.
It contributes to your organic SEO. So Google wants to… Google will prioritise websites that have authoritative content. So if you are constantly sharing blog posts that contain problem solving value.
So, how to create an outcome or or solve a problem. If you're providing commentary on the industry or generally providing value to your prospects, Google is going to give your site preference when it comes to ranking. Yes, of course there are, there are many other factors in SEO, but content is a huge part of it. You can contribute thought leadership to your industry.
So effectively, what you're doing is you're showing, not selling. So I spoke about case studies just before, case studies are the gold standard of marketing. 'Cause they really, yes, they marketing what you do, but it is giving real life examples and your prospects can see it in action, which is the 'showing not selling' phenomenon.
Now, I mentioned this before, but content marketing develops your "information celebrity" status. And what that means is you're creating a status for yourself. You're creating a perceived status where you are the provider of value, as people look up to you because you, become known as the expert in the industry or your field or whatever it is that you do and this information celebrity status… it improves the performance of your campaigns, because people think, Oh, I really want to work with that person 'cause they clearly know their stuff and they've got X thousand followers on their, Facebook page or Instagram followers or whatever platforms you are using, to market yourself.
It's that status that will improve your influence and the effectiveness of your campaigns purely by nature. 'Cause people will naturally want to work with you, to absorb and get benefit from the value that you can provide.
---
If you've found this article useful, feel free to use these strategies in your own campaigns.
Or if you want to discuss a more tailored, "done for you" service (where we take care of your lead generation for you), then get in touch to talk more about your situation and how we can add value.
GET STARTED NOW BY REQUESTING A FREE GROWTH SESSION