About Marketing Results
Marketing Results was founded in 2003 by Will Swayne, and has since grown into a digital agency with specialist expertise in lead generation for complex services and major products.
Our claim to fame is that we have published more documented, financial success stories of our clients' results than any other digital marketing agency in Australia.
Although we specialise in the Australian market, the only continent from which we haven't had clients is Antarctica… and we're working on that one!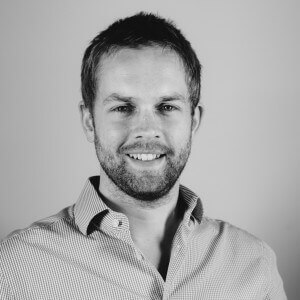 Ben Sweetlove
Senior Digital Strategist
Ben leads the Marketing Results team of account managers, marketing specialists and technical experts with the ultimate goal of consistently delivering premium, powerful and profitable client results. He has deep experience designing, deploying and optimising complex online marketing strategies for clients ranging from boutique players to national brands.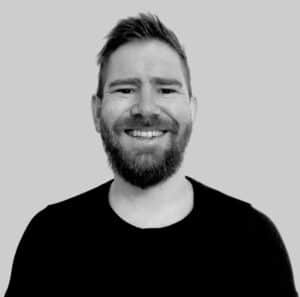 Kieron Brown
Senior Digital Strategist
Kieron brings a decade of experience in all aspects of digital marketing, with specific expertise in conversion rate optimisation and outbound/B2B lead generation. He has worked with over 100 brands domestically and internationally to deliver effective and accountable results.
Our Values
These are the core values of Marketing Results and what they mean to us:
Results – We're all about results.We take pride in performing at our best and delivering outstanding results for clients. We believe results speak much louder than words.
Trusted Advisory – We work and act in our clients' best interests.We are privileged to act as "trusted advisor" to our clients, who rely on us to help them thrive in the digital marketing landscape. We always seek to act in our clients' best long-term interests and will happily forego short-term benefit to us in order to do so. We confidently recommend strategies that have the potential to benefit our clients.
Optimisation – We love making things better.We always seek to beat our best. We hold an optimistic outlook that believes things can always get better. We aim to improve our clients' results each and every month we work together. We recognise our individual and collective strengths and look to develop them to "world class" standards.
80/20 – We achieve more with less.We understand the world is not symmetrical, and that outsized results are driven by the vital few, as opposed to the trivial many. We multiply results by focusing on the big levers that influence outcomes the most and don't get caught up in minor matters.
Personal Responsibility – We willingly take responsibility for our decisions and actions.We believe the way we see and experience the world is absolutely within our own control. Things don't happen to us; we make things happen. We are part of the solution, not part of the problem.
Lifelong Learning – We're passionate lifelong learners.The online marketing industry is ever-changing. We enthusiastically embrace new knowledge and the opportunity to learn, unlearn and relearn in order to be more effective.
Good Vibes – We keep the atmosphere light and positive.We enjoy our work and working with each other. We respect each other's differences and get along with people from all walks of life.