Ready to grow your leads, sales and profits?
Start with a Free, Zero-Risk
Online Marketing Growth Session
You'll come away with specific and practical ways to get more traffic and convert more leads with effective and accountable digital marketing strategies.
If you're like most business leaders, you want to tap into your biggest growth opportunities, with the most upside potential and the least downside risk.
This Free Growth Session is designed to uncover those opportunities and prioritise them into a specific Action Plan you can use to scale your business.
Here's what we explore together during this fast-paced session:
PART 1.

We explore your current situation:

We establish what marketing strategies you've tried and what results you've achieved. We find out which parts of your current strategy are working well and which parts have problems or sticking points.
PART 2.

We discuss what you're looking to achieve:

We discuss the specific outcomes you're looking to hit in terms of traffic, leads and sales.
PART 3.

We give you specific recommendations:

We'll suggest specific strategies for getting from where you are now to where you want to be.
You'll get ideas on how to:
Use Facebook and Google Ads to attract qualified buyers
Trim waste from existing paid traffic campaigns
Expand traffic sources that are already working
Dominate the "free" search engines
Boost your website conversion rate
Create high-converting landing pages
Improve lead quality
generate more leads and sales with lower marketing costs
and more…
At the end of the Session, we'll send you a summary of your most valuable growth opportunities.
You're free to go ahead and implement this plan on your own, or with your existing team.
Or, if you like, we can help you implement your Growth Plan for you.
There's no pressure or obligation. This is just a quick and easy way to get a practical Growth Roadmap that you can move forward with.
This consultation will typically take place within 5 business days of your enquiry. To secure a time for this consultation, call us on 1300 737 858 or fill in the form at the top of this page.
These successful clients started with an
Online Marketing Growth Session too:
Business Equipment Lead Generation
In 90 days, Fuji Xerox doubled lead flow with 60% lower spend on Google Ads.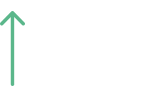 SMSF Property Investment
Super Finance built a cost-effective lead generating website, driving ~20% of all new business within 6 months.
Complex Marketing Funnel Creation
Leading property development education course Property Development System achieved traction and growth online.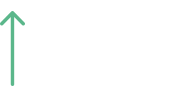 Charity Lottery Revenue Boost
Surf Lottery continued their migration from traditional to digital channels, boosting revenue by 47% and growing regular subscribers by 40%, year on year.
Information Marketing Sales Growth
Leading Wall Street Info-Marketing business, Breaking Into Wall Street, grows sales by 35% year-on-year and surpasses 33,144+ subscribers and 16,726+ customers.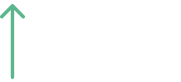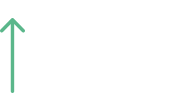 High-Volume Sales Conversion
Leading online learning provider ABC Reading Eggs profitably expanded paid search budgets while increasing total lead numbers from Google Ads by over 600%!
Request Your Growth Session Now
The fastest and easiest way to get specific marketing and lead generation strategies to suit your situation is to call us on 1300 737 858 or click the button below to schedule your no-obligation Growth Session.