Seminar Lead Generation – Seminar Marketing
Conversion rate DOUBLES with lower marketing cost
In less than a week Marketing Results reduce our promotional costs by at least $50k and increased revenue by more than $100k.
Background
Jay Abraham Asia Pacific is responsible for representing US marketing consultant Jay Abraham in Australia and 12 other countries in the Asia Pacific Region. Jay Abraham is recognized by Fortune, Success and The Wall Street Journal, as well as thousands of business clients, as "The World's #1 Marketing Wizard".
Objectives
Increase opt-ins into a lead generation funnel for a 3-day Bootcamp event.
Reduce marketing expenditure by testing a number of different copy approaches (headlines, formats, guarantees etc.) and doing more of what works.
Understand precisely how prospects are engaging with the website in order to meet client needs more effectively.
How the objectives were achieved
Setup of custom landing pages featuring advanced multivariate testing scripts rotating 72 different landing page combinations.
Real-time analysis of the marketing approach to switch on and off different test elements to maximise results.
Tracking of visitor activity including downloads and clickthroughs from up to 20 separate partner websites and email versions.
Key Results
Internet conversion rates more than doubled.
Jay Abraham Asia Pacific generated, in less than a week, an extra $100K revenue for $50K less promotional spend.
Jay Abraham Asia Pacific collected critical data to aid in understanding how clients are engaging with them online.
Website-CRM integration and automation produced event attendance that was 21% better than the industry average requiring a fraction of the staff requirements, further reducing associated costs and liabilities.
Complete management of web strategies for Jay Abraham Asia Pacific so they could get on with what they do best.
Jay Abraham Asia Pacific Managing Director Dr Marc Dussault says…
"In less than a week Marketing-Results reduced our promotional costs by at least $50K and increased revenue by more than $100K"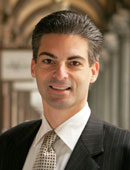 Dr Marc Dussault Managing Director
When we started to work with Marketing-Results on a Host-Beneficiary Partnership basis, it didn't take long before we just had to get them to Sydney to perform their 'magic' for us.
Their uniquely powerful methods leveraging Jay's exponential marketing strategies have in less than a week – more than doubled our internet conversion ratios, reduced our 'advertising' costs by at least $50,000 and increased revenue by more than $100,000 while substantially improving our understanding of why and how people are engaging with us.
One of Jay Abraham's foundational principles is the Power Parthenon Principle of Geometric Growth, developing multiple streams of income for your business.
We now require that ALL of our most valued members work with Marketing Results to ensure they get the maximum returns from their Internet-based stream(s) of income.