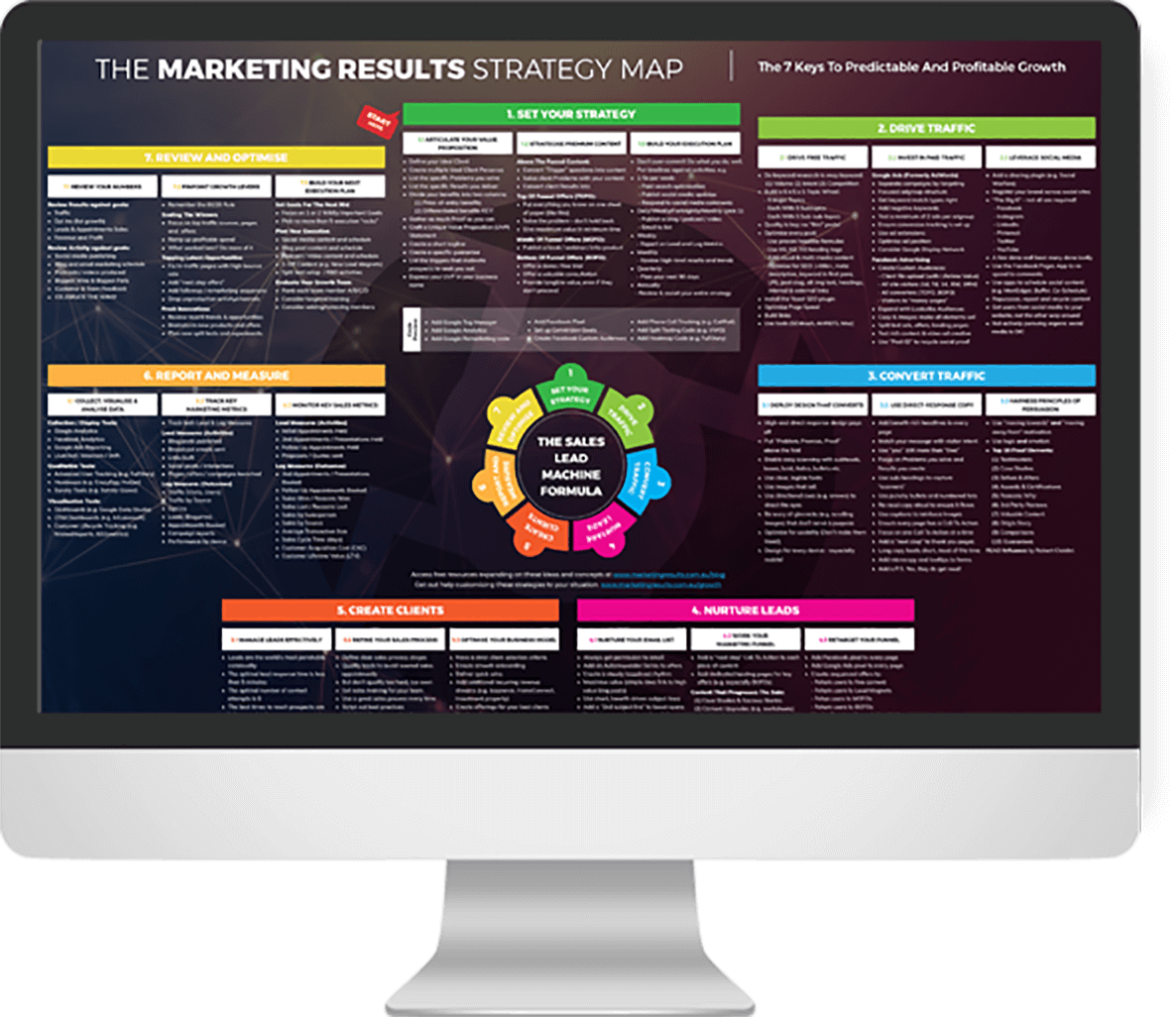 Don't leave your business future to chance, when you can… 
Get Your Entire Digital Strategy On One Page
Get everything you need to strategise, plan and execute client-getting campaigns that explode revenue and profits.
Your privacy is 100% guaranteed.
In 90 days, we doubled lead flow, with 60% lower spend on Google Ads. Marketing Results offers a very professional service, clear goals and milestones set and delivered.
We've built a million dollar business that is delivering over 80% profit. Over half our business comes via online channels. None of this would have happened without the advice and support of Marketing Results.
Download The Digital Strategy Map And Discover How To…
Formulate a market-dominating online lead generation strategy that attracts your target customers like bees to honey.
Convert your strategic ideas into actionable 90-day Marketing Plans that put rubber to the road.
Excite your prospects BEFORE you speak with them… so your sales process is more like "order taking" than traditional selling.
Drive more traffic from organic search engines…. Google Ads…. Facebook advertising … and social media.
Transform shy prospects into lifelong clients through education, trust-building and relentless followup.
Measure, review and refine your strategy over time, so you only get better and better.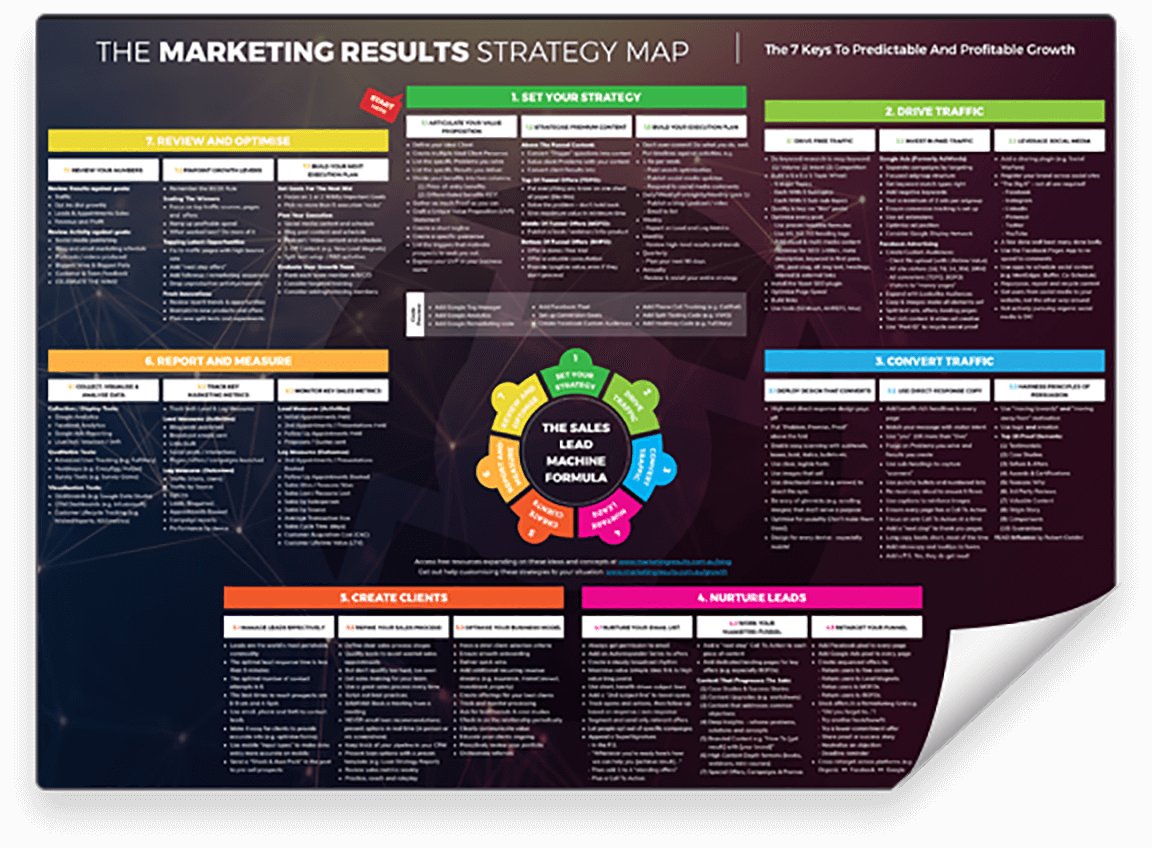 Your privacy is 100% guaranteed.