Transform web analytics into improved business results
Do you feel like you're drowning in website data, but need a hand turning that information into increased profits?
Are you looking for proven web analytics strategies to unlock the profits lying hidden in your website?
Do you need board-level reports and KPI dashboards to drive and direct your online marketing initiatives?
Web Analytics and Reporting services from Marketing Results provide you with a turnkey solution for making sense of website data – enhancing user experiences and focussing your efforts on the most productive activities.
With 10+ years' experience in practical website analytics and database marketing, we can help you:
define and track appropriate KPIs and online marketing metrics to quantify and manage your progress
understand how and why users are engaging with your website content
create user experiences that closely match visitor expectations, increasing average length and depth of visit
test and optimise landing pages and critical conversion paths.
apply multivariate analysis and other analytical techniques to traffic and conversion optimisation
add value to existing Search Engine Optimisation and Search Engine Marketing campaigns
plug the costly leaks that are robbing you of sales and sales leads
integrate website data (e.g. search engine and keyword information) into CRM systems such as SFDC and Infusionsoft
track which advertising campaigns and external websites are driving desired actions
identify new opportunities for serving your market better and dominating your space online
The Marketing Results difference: rigorous analytical insight + marketing savvy
There are several Australian web analytics consulting firms who can help you capture and process website data. Our speciality is closing the gap between IT and marketing to actually convert data into improved revenue, higher margins and fatter profits.
Experts with Google Analytics
Because of its wide availability and powerful features, we work extensively with Google Analytics. Where appropriate we can help you extend the functionality of this platform with custom programming that gives you greater insight and control over the way you collect and interpret data.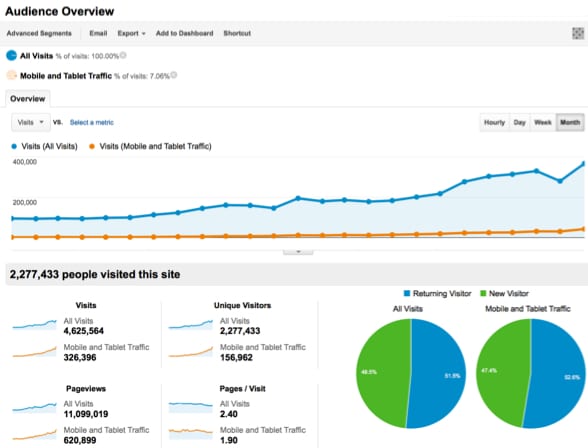 Using Google Analytics to segment data, capture trends and identify profit opportunities.

How we work with clients
We either work with clients on a project or ongoing consultancy basis. Our consulting process is designed to not only understand user behaviour but also plan and implement effective marketing strategies that get you from where you are now to where you want to be.
Click here to find out more about turning your website data into increased profits.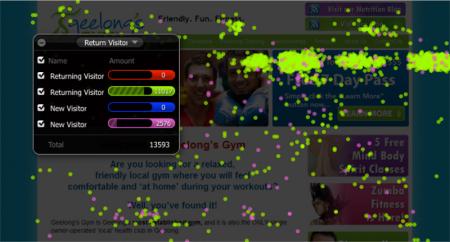 Gain insights from "heatmaps" of user click patterns