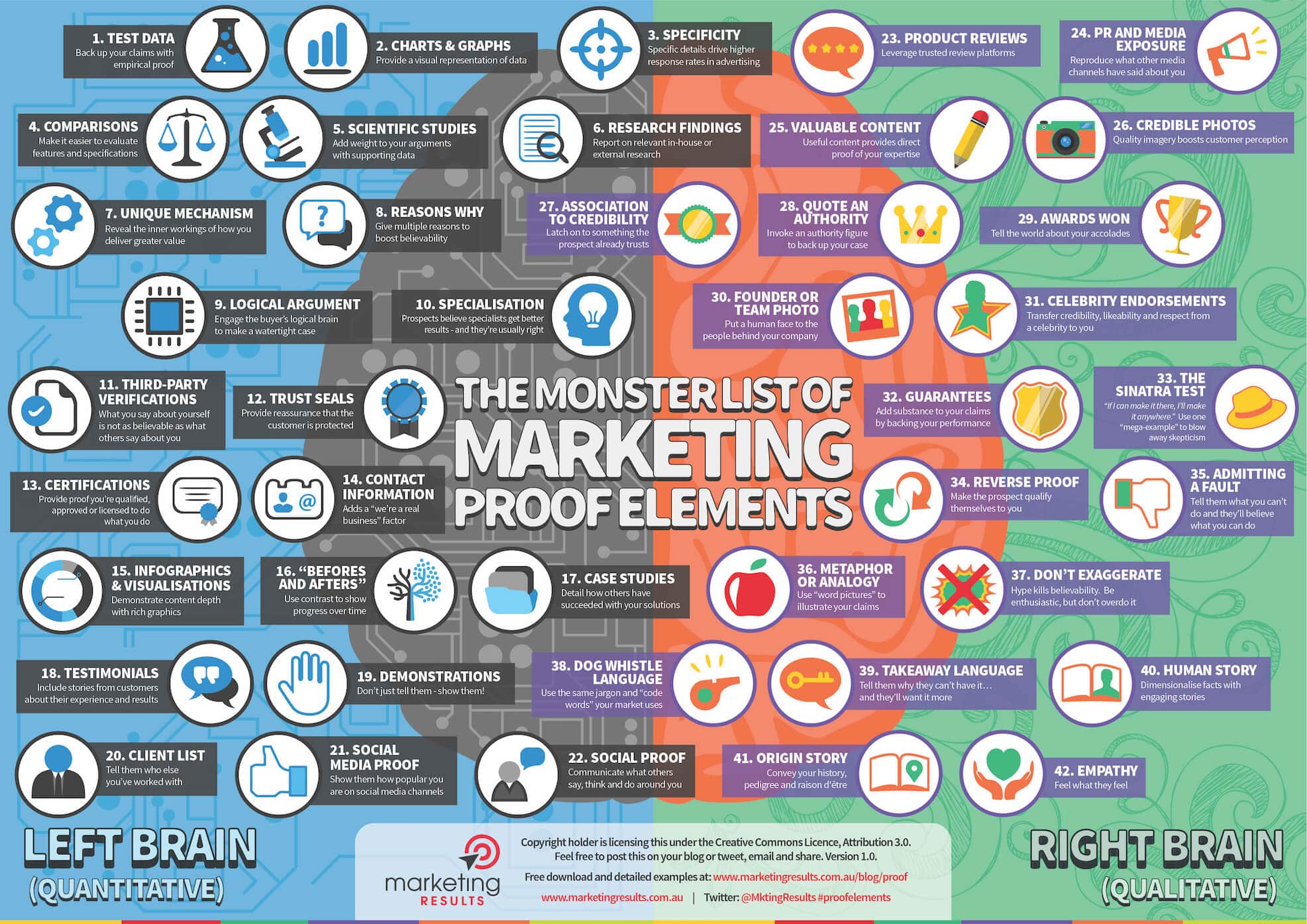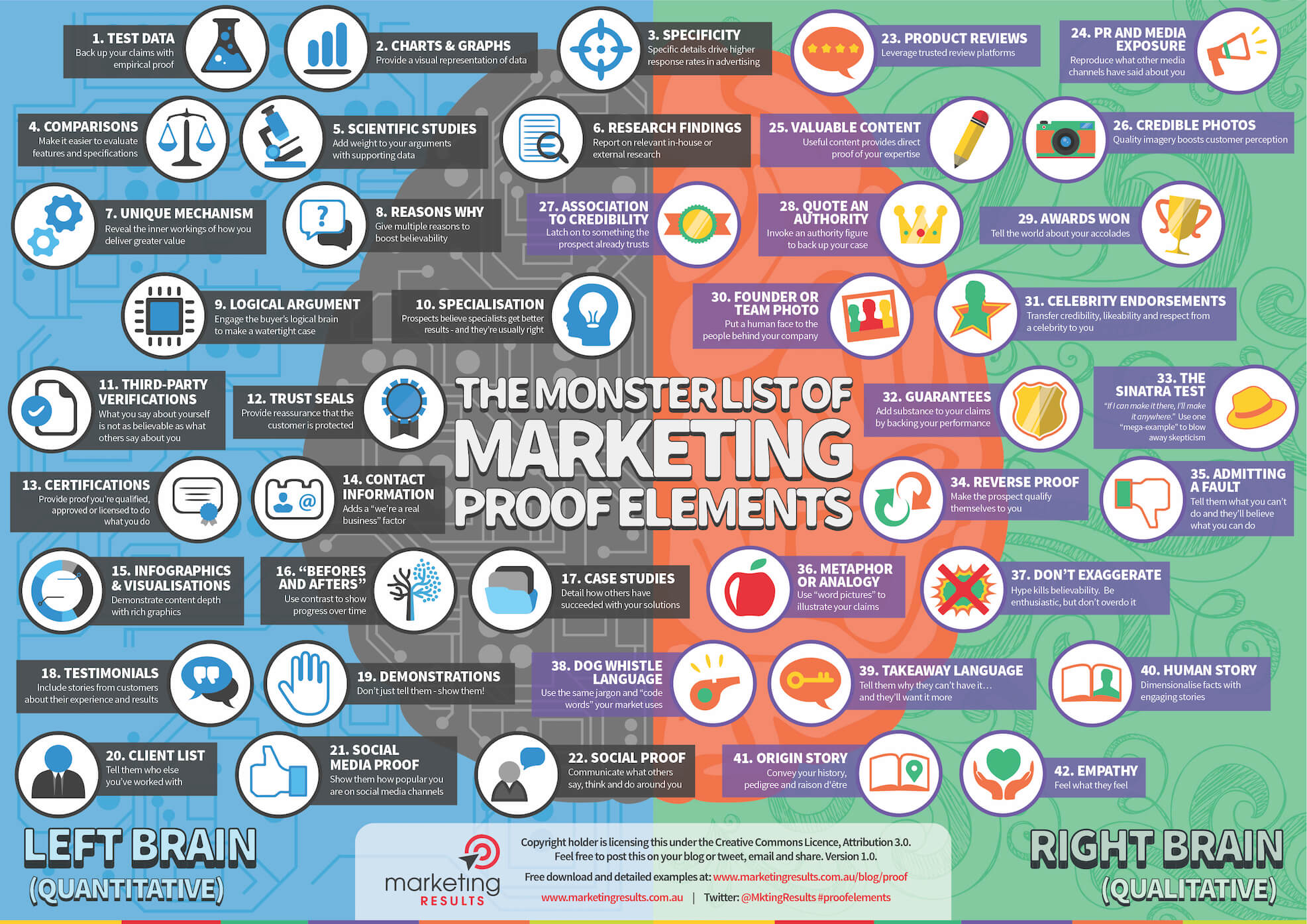 Here's a comprehensive list of proof elements you can use to ratchet up the persuasive power of your marketing.
Orthodox marketing wisdom tells you to "sell benefits" in order to convert more visitors into customers or clients.
This is sound advice, but it's not enough. You also have to prove what you say is true.
Testimonials may be the first "proof element" that comes to mind. While testimonials can be very effective persuasion tool, they're just the tip of the proof iceberg.
Below is a monster checklist of 42 distinct proof elements you can use to make your marketing messages more convincing - ultimately helping you to convert more visitors, shrink your sales cycle and boost pricing power and margins.
The list is organised in rough order of "Left Brain" (Logical) techniques through to "Right Brain" (Emotional) techniques.
1. Test Data
Test data backs up your claims with hard numbers, quantifying your results or comparing your solution against alternatives. We see this frequently in marketing for nutritional supplements. For example, this table for Dr Whitaker Vision Essentials: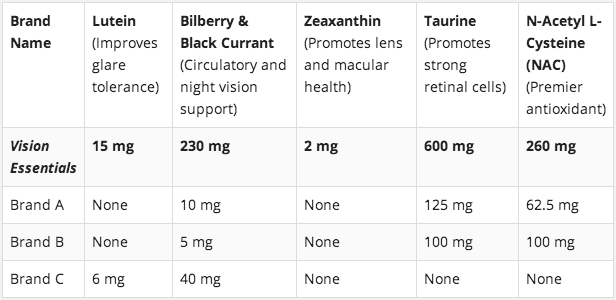 2. Charts and Graphs
Data is useful for backing your claims (especially if your audience are engineers, IT professionals or other left-brain types).
However, charts and graphs are often better at conveying ideas than numbers alone. Attention should be paid to the most appropriate type of graph (e.g. pie, bar, histogram, scattergram etc.), as well as the chart title, axes, captions and other elements to best support your "angle".
In this example, niche supermarket chain Cornish Food Market compares the cost of a basket of groceries with their "big brand" competitors: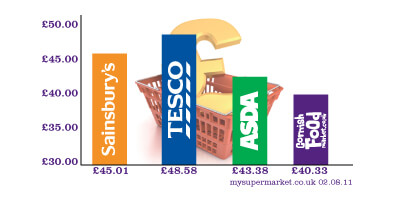 Financial modelling training provider Breaking Into Wall Street illustrates how widely their courses are used with this map-and-pin chart. It's much more impactful than using text alone:

3. Specificity
Direct marketers have known for many years that specific details tend to drive higher response in advertising.
Do you have "Over 2,000 customers", or "Over 2,357+ customers"?
Is the total cost of ownership of your product "more than 30% cheaper" than the leading brand, or "31.2% cheaper"?
Making approximate claims sounds a little you made it up, but citing specific numbers sounds like you actually counted.
Marketing Experiments tested 6 headlines for an online dental website: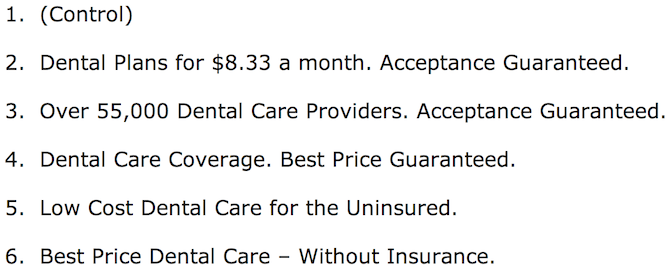 ...and here's how each headline converted:

Notice that the two headlines that mentioned specifics - headlines 2 and 3 - were also the top performers. (Headline 3 could have been more specific still, as 55,000 is still an approximation).
4. Comparisions
The Contrast Principle is explained in Robert Cialdini's Influence: Science and Practice.
[The Contrast] principle accounted for, among other things, the tendency of a man to spend more money on a sweater following his purchase of a suit than before: After being exposed to the price of the larger item, he sees the price of the less expensive item as appearing smaller by comparison.
Humans don't understand concepts in a vacuum. We're much better at understanding qualitative and quantitative differences when presented in contrast to something else.
Harry's shaving products use this simple graph to explain the cost-effectiveness of their product.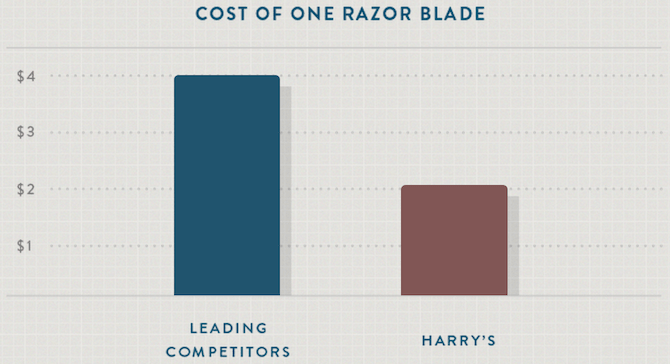 This is much more effective than simply saying, "We're great value!" or "Only $2 per blade!". $2 might sound expensive, until you realise the other guy costs $4.
Comparison tables like the one below from 3 Mobile can be extremely effective, especially when your prospect has multiple competing brands in their consideration set. This image also uses shading and formatting to draw even more attention to 3 Mobile's offering: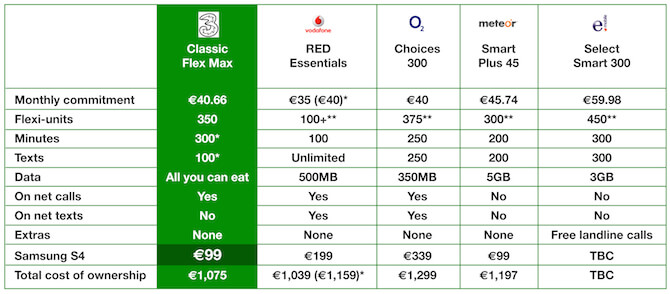 5. Scientific Studies
Scientific studies can be used to add heft to your arguments. "Happiness" expert Shawn Achor uses his research to support the value of his speaking, training and diagnostic tools (and having that research featured in HBR doesn't hurt either):

But just in case you haven't personally conducted any scientific studies lately, you can also employ studies conducted by others to prove and enhance your value.
High-end vitamin manufacturer Swisse cites specific scientific papers as supporting evidence for the efficacy of the ingredients in their vitamin products: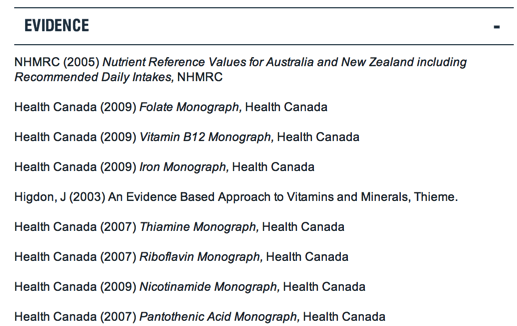 6. Research Findings
Research findings (based on either external or in-house) research are a great way to bolster your argument. Here Global English draws on research to back up the case for learning business english: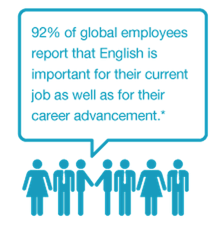 7. Unique Mechanism
Demonstrating the mechanism that explains how your product works, or gives a sense of how you are able to deliver a superior result, can be very effective.
In addition to the "demonstration aspect", a truly unique mechanism also allows you to differentiate from the competition.
Here's how microfibre cleaning product e-cloth explains their unique mechanism. Once you see this you believe e-cloth is going to perform better than regular sponges: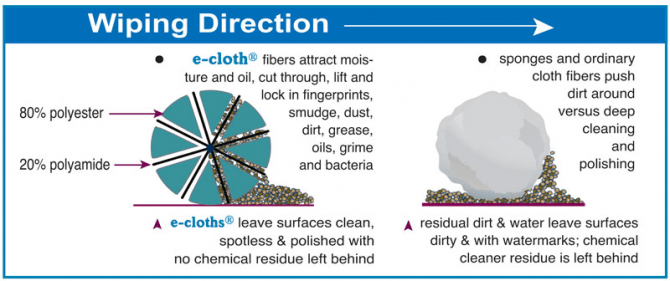 8. Reasons Why
"Reasons Why" are an age-old copywriting technique that engages the prospect's logical brain and boosts conversion in the process. Studies have proven the power of Reasons Why in eliciting compliance to requests.
Remote support solution provider Bomgar draws on this technique in this example (cropped for space):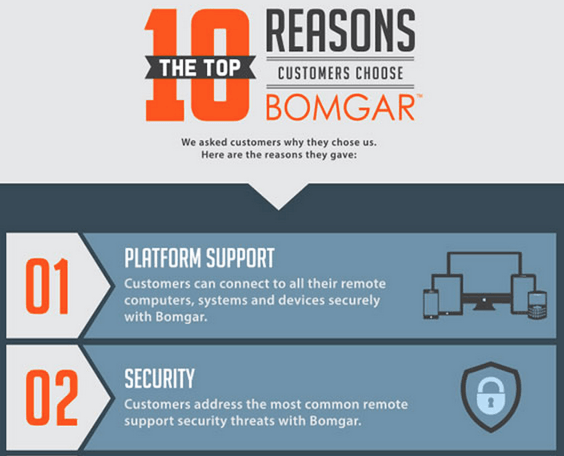 9. Logical Argument
Logical argument again engages the prospect's higher-thinking brain to prove that your requests are reasonable and valid.
10. Specialisation
In über-self help book Think and Grow Rich, Napoleon Hill dedicates a whole chapter to the power of specialised knowledge:
"There are two kinds of knowledge. One is general, the other is specialized. General knowledge, no matter how great in quantity or variety it may be, is of but little use in the accumulation of money."
Members of the medical and legal professions have been specialising for many years. It goes without saying that a neurosurgeon will do a better job on that brain operation than a general practitioner.
But specialisation also works as a instant credibility-booster in non-traditional settings. Who would you expect to do a better job of building a website for a professional photographer. The local web design shop, or Photoshelter?:

The wonderfully-named Big Ass Fans specialises in the manufacture of, well, big-ass fans for industrial applications such as aircraft hangars:
Specialisation carries an implied promise that they'll do a good job of your next hangar construction project and/or underground lair.
11. 3rd Party Verification
What I say about myself is not as believable about what others say about me. Third-party verification comes in many forms. Here's a nice proof-bar from home security company Simplisafe:

12. Trust Seals
Trust seals add reassurance that your products, services and business practices will protect the interests of the customer. Although trust seals like the below may be a familiar sight, not including them can erode your conversion rate:

13. Certifications
Certifications provide extra confidence that you are qualified, approved or licensed to do what you do.
In certain fields such as medical or technical areas, displaying your certifications may be seen as a price of entry. That means displaying your certifications won't necessarily give you a big boost. But not displaying them may hurt your case.
Here's a certificate featured on Resume Critiques in a non-traditional setting, that is nevertheless effective: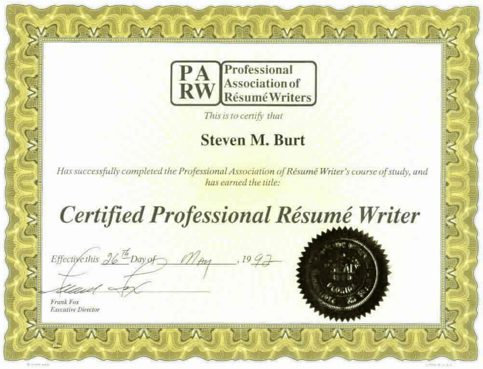 14. Contact Information
Easy-to-find contact information adds a "we're a real business" factor that gives customers peace-of-mind – especially when dealing with a new vendor.
This partial screenshot from the "About Us" page of Geelong Mortgage Broker, Aussiewide Financial Services, displays not only the usual corporate contact details, but also mobile (cellphone) numbers and direct email addresses for individual team members.   This certainly fortifies the sense that they are transparent and approachable.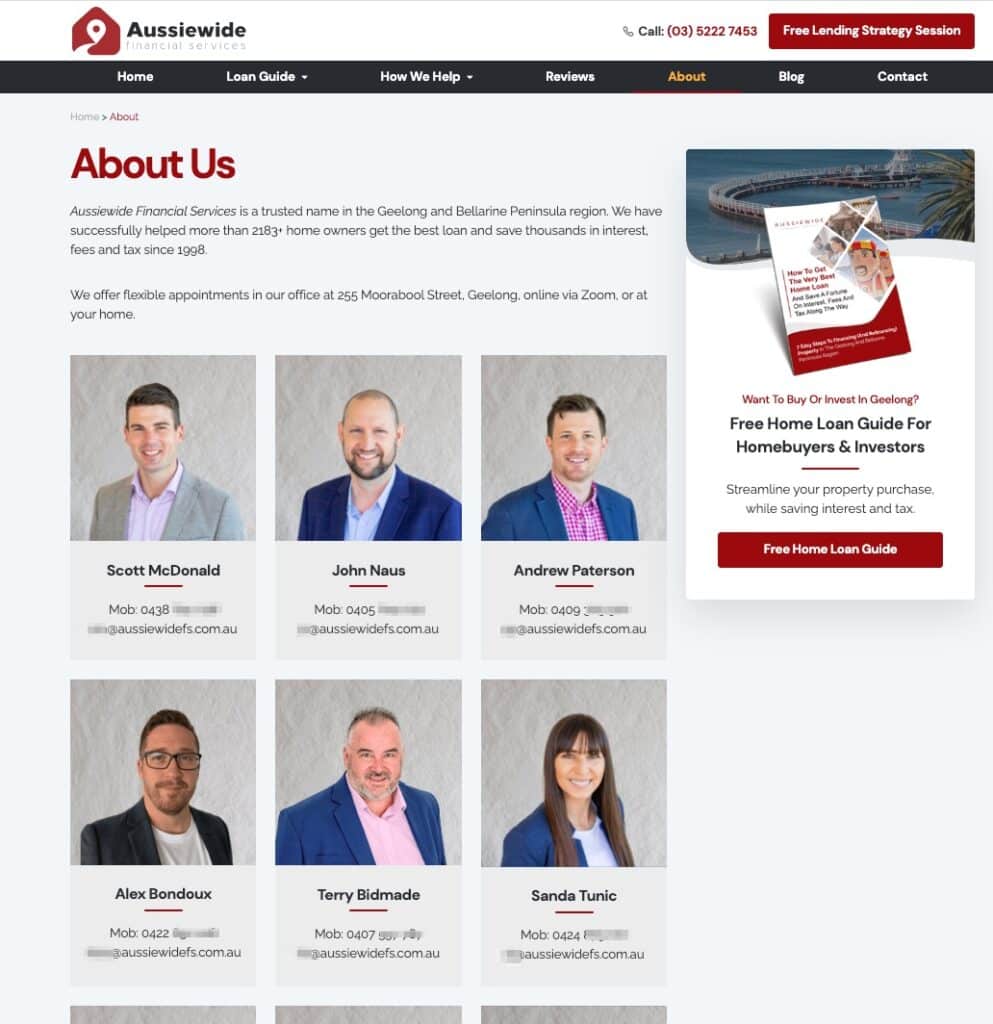 Omitting critical contact details such as a phone number or address can quickly raise the trust alarms of potential clients, like the website for a B2B firm that I recently reviewed that claims to have a large, experienced team, and yet has no phone number on their website. That's incongruent.
15. Infographics and Visualisations
Infographics and other visualisation techniques demonstrate content depth and a sense of polish that enhances trust and believability.
The Conversation Prism from Brian Solis and JESS3 conveys a great deal of information in a condensed fashion, and it also suggests that the creators have a wealth of deep knowledge and value to share.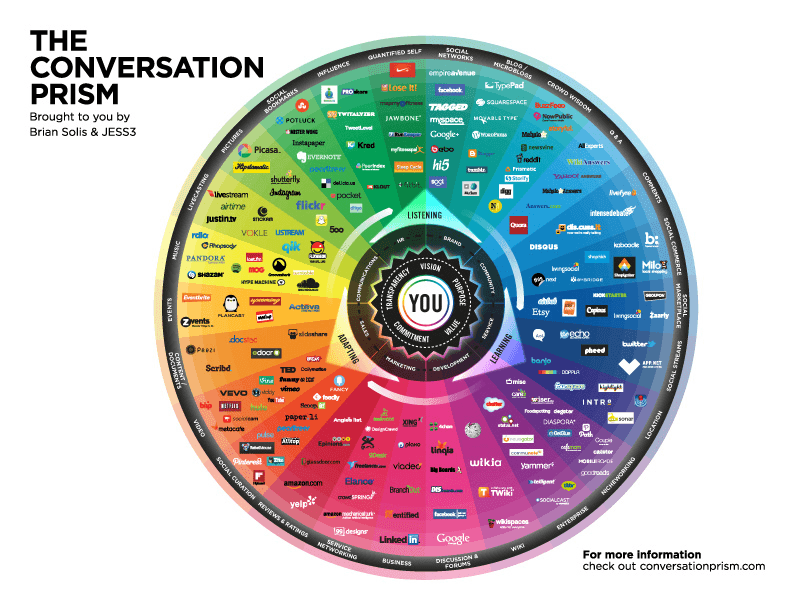 16. "Before and After" Case Histories
"Before and After" case histories are a stalwart of the diet and weight loss industry, where they use the principles of contrast and future pacing to tangible-ise a potential future result.
Juicing-for-weight-loss company Reboot With Joe uses before-and-after images like those below to communicate the results achieved by previous customers: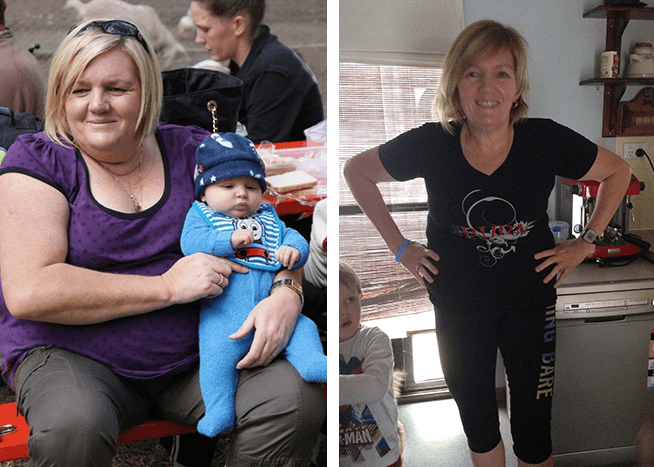 "Before and afters" are not limited to traditional industries such as weight loss, skin care and so on.
If you're in an industry where you deliver results over time, this can be one of the most effective proof elements in your entire toolkit. Here's a before and after image for our own Google Ads Management services: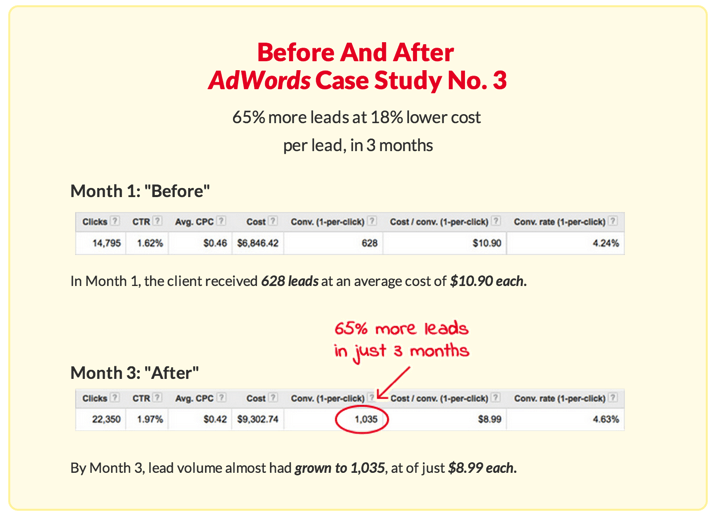 17. Case Studies
Case Studies are one of the most impactful proof elements for two reasons.
Firstly, because they provide concrete details of how a customer or client has achieved results with the aid of your products or services.
Secondly, Case Studies are one of the most eagerly-consumed content types and are very effective in many industries (especially lead generation for complex services and major products).
Prospects love to hear how others like them have achieved success, and case studies are the perfect vehicle to do this.
Automotive diagnostic software provider Autologic Diagnostics publishes case studies of their technology in use with different vehicle brands: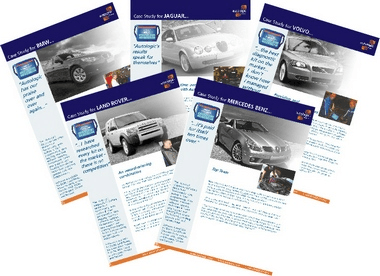 18. Testimonials
Testimonials - first person accounts of customer experiences – are so valuable as proof elements that I always recommend to our clients that they collect at least a dozen solid testimonials as soon as possible.
In one conversion experiment, we discovered that adding a dozen testimonials to an online sales letter produced 2.66 times as many sales as a version without testimonials.
That being said, there is a right way and a wrong way to do testimonials.
The most compelling testimonials focus on proving your point-of-difference benefits. In other words, they will support your strongest differentiating benefits, not just say nice things about you.
Below is a clever testimonial format from Rocket Memory, that uses a range of proof techniques in concert, including:
- A headline
- A credible testimonial giver who is also a doctor
- A quality photo
- Website URL
- Media logos to support the credibilty of the testimonial giver
- An audio message as well as written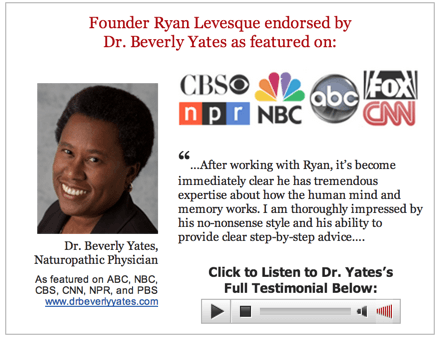 Testimonial quality is critical, but testimonial quantity can be just as impressive.
If you have only 9 testimonials, the prospect might start to think you only have 9 customers. But if you have 90 or 900 they will start to say to themselves, "surely this many people can't be wrong".
Here's how Time Home Loans wows their audience with proof and credibility (including 900+ 5-star reviews):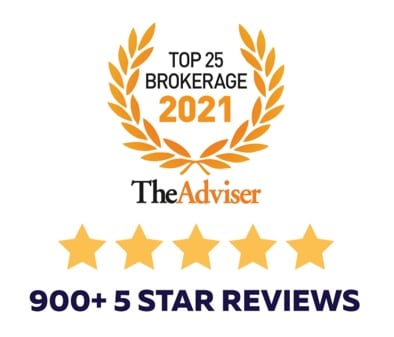 19. Demonstrations
Product demonstrations can often convey much more than pages of sales copy ever could.
Take a look at the first minute or so of this demonstration video for NeverWet, an anti-wetting coating. Are you in any doubt the product works?
20. Client List
Client lists and client logos have become a standard feature in startup and SaaS company websites.
Telling your prospects about the company you hang with can be an effective way to garner trust – especially when your prospect is only prepared to act once others are on board (and that's most people).
Here's an example from VWO: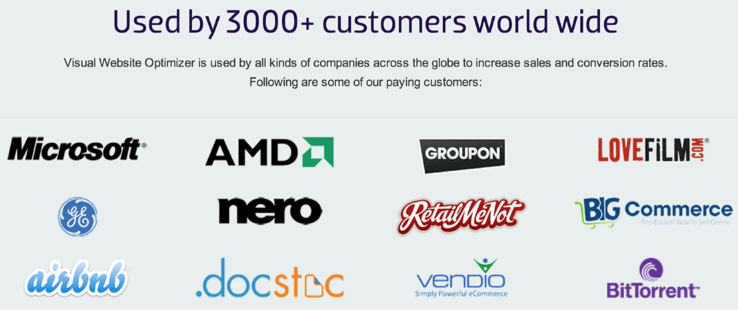 21. Social Media Proof
Social Media Proof is telling prospects, "look how popular and cool we are on social media".
One common implementation is to use a fan count widget to allow users to not only like and share your posts, but also see how many others have done the same, as in this example from Seth Godin's blog:

Side Note: Social media widgets may a great addition to your blog, but there is evidence to suggest they may hurt your conversion rate on money pages.
Another form of social media proof is to simply collate and screenshot user comments from social media profiles and use them as testimonials on your website, as in this example from marketing automation software company Marketo:

22. Social Proof
Wikipedia defines Social Proof thus:
Social proof, also known as informational social influence, is a psychological phenomenon where people assume the actions of others in an attempt to reflect correct behavior for a given situation. This effect is prominent in ambiguous social situations where people are unable to determine the appropriate mode of behavior, and is driven by the assumption that surrounding people possess more knowledge about the situation.
There are elements of social proof in many of the other proof elements on this page.
Here's an image promoting the searchlove conference on the website of search consulting firm Distilled. The wide angles lens and large number of enthralled delegates back up the claim that this truly is an "industry-leading" conference.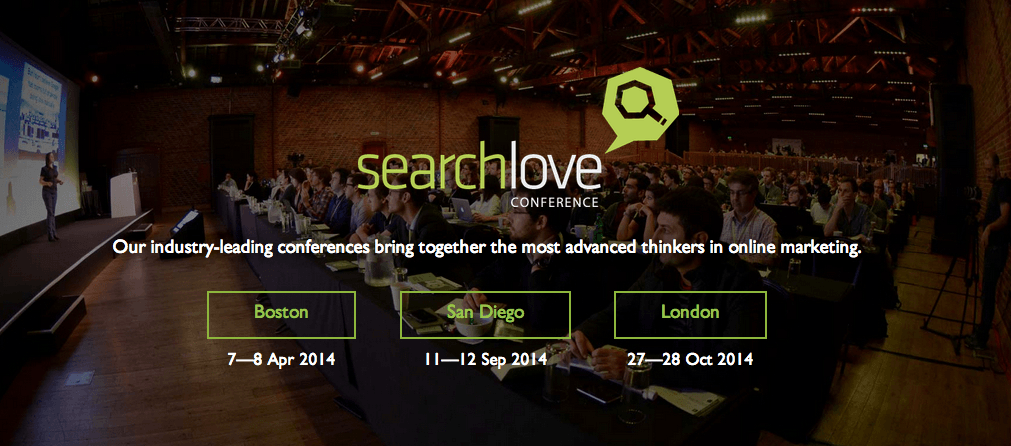 23. Product Reviews
Product reviews can be leveraged in several ways.
One way is to offer your own review platform on your site and have customers supply reviews. The most familiar implementation of this may be on Amazon.com. For example, this review for the book Inbound Marketing:

The downside of running your own review system is that you typically need very high customer volumes and/or levels of engagement to generate a critical mass of reviews. Zero or very few reviews ends up creating negative social proof.
The alternative to running your own review system is to simply leverage reviews that have been posed on other platforms such as Google+, TripAdvisor, Yelp, TrueLocal, UrbanSpoon etc. by screenshotting them and placing them on your website. That's what Hoppe's Bistro has done on their website: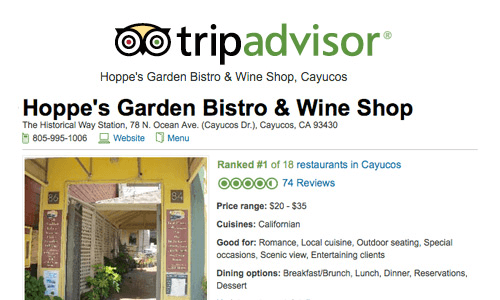 24. Publicity and Media Exposure
Leveraging media exposure and publicity is often seen via the "media logo smash" device. In general, the more credible and/or respected the publications, the better. Here's how executive career consultancy EPR does it:

Re-printing entire articles, or re-posting videos from third party media outlets is another effective technique.
25. Valuable Content
Publishing valuable content plays a role in SEO, conversion and engagement with potential customers. In that sense, it's the "killer app" of online marketing.
But as a proof element in particular, valuable content says to your audience "this person clearly knows what they're talking about", and you become more believable in the process.
Great content is also an invaluable proof element for startups, because you don't need any customers (and therefore no testimonials) to create quality content.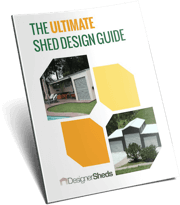 Ideally, users will apply your great content to create "results in advance" leaving them even more hungry for more.
Here's an example where custom shed manufacturer Designer Sheds gives away a Shed Design Guide to prospects, educating them on what they need to know before building their own shed.
26. Credible Photos
High-quality, relevant imagery sends a subliminal signal to the brain that you offer a quality product or service. (Crappy stock images create the opposite impression).
Good-quality product photos help to crystallise value and enable the buyer to see in advance what they're going to receive when they buy.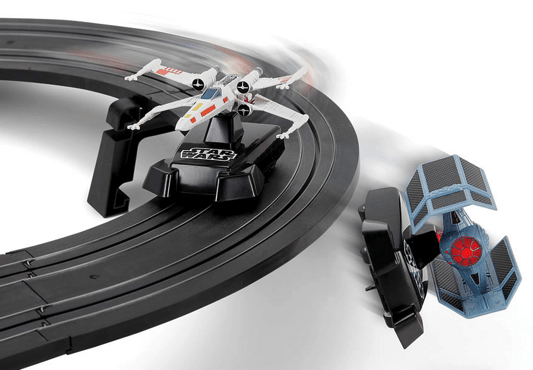 The subtle "action effects" in this photo from Hammacher also help to convey the fun you'll have playing with this Star Wars Battling Fighters Set.
If you offer software of anything else that can be viewed on screen, then screenshots are an invaluable conversion tool, as in this example from forex trading platform FXCM: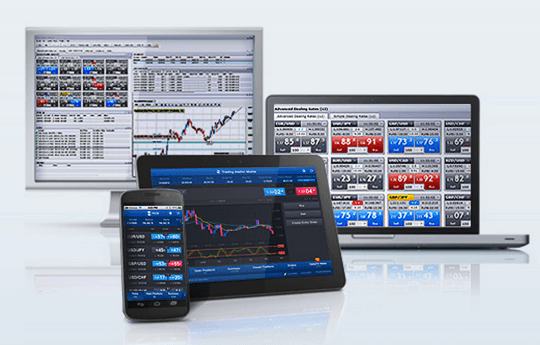 This post on the KISSmetrics blog shares other ideas for boosting conversion rates using images.
27. Association to Credibility
Association to credibility is a "hybrid" technique and a mental shortcut that our brains use to process information and reach a conclusion.
[For a software product]: "If Harvard University is one of their customers, they must be good"
[For a personal trainer] "If the founder used to play for the Dallas Cowboys, he must know a thing or two about training"
[For a hotel]: "If Rihanna stays there when she's in NYC, it must be cool"
Now seldom seen, the "As Seen On TV" logo plays on Association to Credibility.
In its heyday, consumers would think, "if they can afford to advertise on TV, they must be a big, credible brand".
Now this device is reserved almost exclusively for cheezy infomercial products. easyfeet, anyone?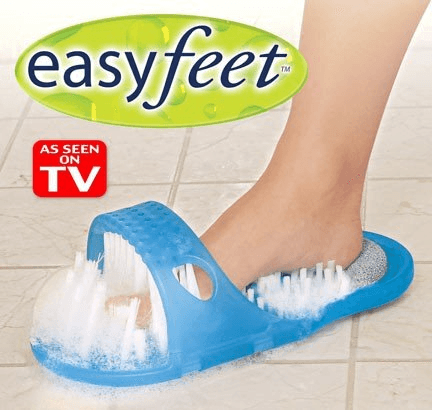 28. Quote an Authority
You can use a recognised authority to help prove your case in at least two ways. The first is when the authority directly endorses you (see "Celebrity Endorsement" below).
The second is when an authority figure says something that simply aligns with your marketing.
In this article on website Conversion Rate Optimisation (CRO), well-known digital entrepreneur Neil Patel writes:

This is a quote that could be cited in support of the argument for website conversion rate optimisation services.
29. Awards Won
If you've won awards, why not tell the world about them? Companies frequently display business awards such as BRW Fast 100 (in Australia) or Inc. awards (in the US) to prove they are successful, credible and rapidly growing.
You may have won an award specific to your industry category or product. That can also be used to differentiate you from competitors. Here's an example by web hosting provider PEER 1.
30. Founder or Team Photo
It's common for companies to hide behind their website or their logo, with very little "human face". Putting a face to a name is one of the best ways to increase the sense of humanity and transparency that you convey to prospects.
This team photo from IT services firm Emerging IT (combined with a very strong guarantee) portrays a professional and dedicated team who are prepared to stand behind their services.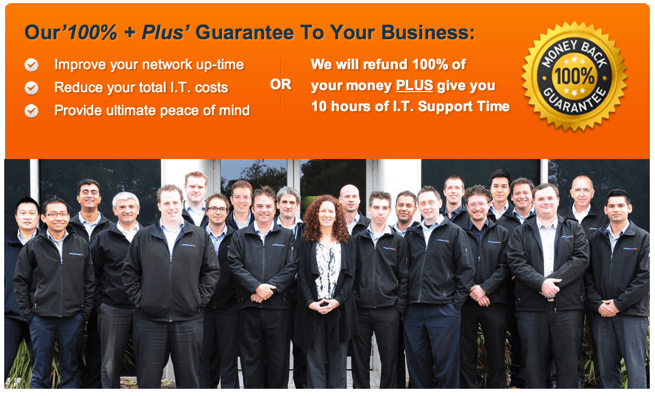 31. Celebrity Endorsements
Like quoting an authority, celebrity endorsements are technique that transfers credibility, likeability or respect from the celebrity, to your product or service.
Sure, there are mega big-name endorsements that cost millions of dollars in sponsorship money to pull off, like Roger Federer or Leonardo Di Caprio for Rolex Watches.
At the more modest end of the scale, you may be able to call on a celebrity who is credible to your audience, but who may not necessarily be a household name to the general public.
Here's how Bodytrack, the local personal training centre I attend, uses celebrity endorsement from Olympic swimmer and Commonwealth Games medalist Ryan Napoleon on their website:

32. Guarantees or Warranties
Guarantees are one of the most powerful proof elements because they add substance and a real cost to non-delivery on your claims. (Very strong guarantees are a price-of-entry for information marketers.)
Below is a very specific guarantee from print solution provider Triform. This is far more compelling than just, "we offer great service...really!".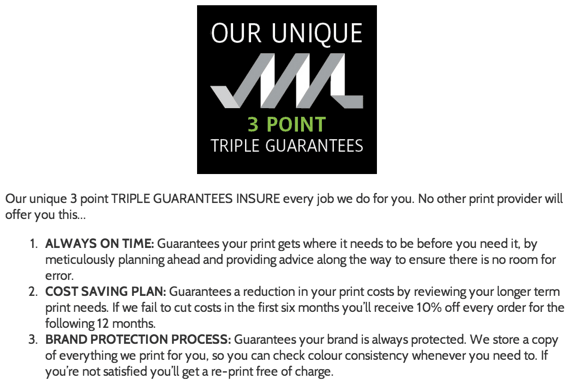 33. The Sinatra Test
The Sinatra Test is a term coined by Chip and Dan Heath in Made To Stick.
Frank Sinatra famously sung in New York, New York, "If I can make it there, I'll make it anywhere."
The Sinatra Test embodies this phrase. It implies that if you have one BIG example, your prospect will assume you can take care of their needs without question.
International cellphone provider Mobal leverages the endorsement of TIME magazine front-and-centre on their website splash:

The prospect is prompted to think, "Well if TIME magazine - with their international reach and all their resources - recommends this product, then it must be solid."
Mega-proof like this has the effect of short-circuiting deep analysis and allowing buyers to move to action.
The same principle is at work in severe "stress test" demonstrations. For example, in Blendtec's well-known "Will It Blend?" series of videos.
If this blender can pulverise an iPad to dust in a matter of seconds, you have no trouble accepting it can make light work of your banana smoothie:
34. Reverse Proof
Reverse Proof is when you say, "forget me proving myself to you… you'll need to prove you're a good fit for me".
Oren Klaff explores this concept in detail in Pitch Anything, where he calls this "prizing".
Here's an example of reverse proof from the Coach Certification Academy:

The requirement to join the priority notification list backs up the benefit of personal interaction and emphasises the scarcity factor.
Reverse proof is a technique where authenticity and believability is key. Your prospect must really believe that the red-hot flaming hoops you're asking them to dive through are real. If they don't, you've lost them forever.
35. Admitting a Fault
HYPE is a proof-killer. When everything seems too good to be true, the rationally sceptical prospect smells a rat. Paradoxically, if you're prepared to admit a fault, this can have the effect of strengthening your core proposition.
Here's a story in an email from Perry Marshall, in which he "un-sells" an unsuitable prospect from buying one of his courses: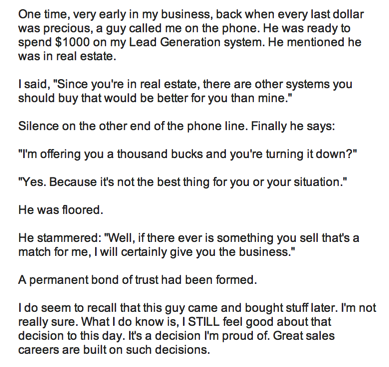 And by telling this story to his audience, Perry is obliquely communicating that this products ARE the right fit for them. See how that works?
36. Metaphor or Analogy
Metaphors or analogy are an effective technique for "dimensionalising" the benefits of a product or service. They allow the prospect to think about your product in a new way.
Rather than telling the audience of this public health message that a medium-sized popcorn at the movies contains 37g of fat, here's how the researchers got their point across:
"A medium-sized 'butter' popcorn at a typical neighborhood movie theater contains more artery-clogging fat than a bacon-and-eggs breakfast, a Big Mac and fries for lunch, and a steak dinner with all the trimmings — combined!"
37. Don't Exaggerate
Entrepreneurs tend to fall in love with their products and services and are keen to show them in their best light.
But if you overstep the mark and make exaggerated claims, the rest of your pitch will lose credibility.
As you proofread your copy, you should apply the "reasonable person" test to every sentence. Would the reasonable person find your claim credible in context?
If not, wind down the hype-o-metre a touch. You want your copy to be brimming with enthusiasm, but never over-the-top.
38. Dog Whistle Language
Dogs can hear frequencies humans can't. Similarly, your target market may be attuned to the real or implied meaning behind the specific words and phrases you use.
We see this in marketing for high-end matchmaking services. "We match bright, confident women with successful men" really means "we match hot women with rich guys".
Using the right jargon or keywords is also crucial to building credibility.
Here's a paragraph from copywriter John Carlton's famous "One-legged golfer" ad. This is written in fluent "golf nut", complete with all the right keywords, phrases and emotions:

39. Takeaway Language
Takeaway language is related to Reverse Proof. By not telegraphing a sense of neediness, and being willing to forgo business with prospects who may not be the right fit or with the right attitude, you paradoxically create a stronger sense of desire in your prospect.
40. Human Story
A real, human story that resonates with your target market conveys an emotional truth that helps to prove your case. Nightingale Conant's successful Kaizen direct mail control contains a number of human stories like this:

41. Origin Story
A sub-section of the Human Story, and probably the one most often seen in marketing, is the Origin Story. Your origin story builds a history and a pedigree for your offerings that often allows your prospect to understand your benefits or your company values at a deeper level.
Origin Stories is a website featuring many examples of corporate origin stories, like the one below. These stories are typically woven into the fabric of an organisation's marketing message and used to strengthen the core value proposition.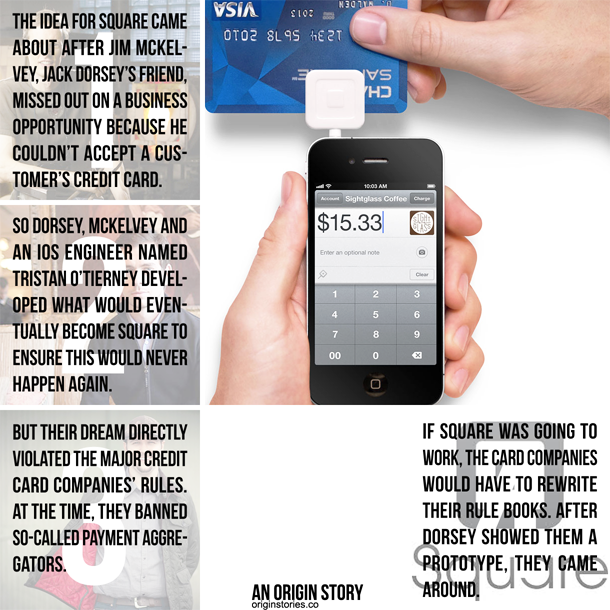 42. Empathy
Empathy is possibly the most useful emotional skill for marketers. If you're able to understand your prospect so well that you can get inside their heads and hearts and connect with the emotion's they're feeling… and what they want to feel… then you create a bedrock of trust with your audience.
Here's a webinar landing page from Rich Schefren that is designed to resonate with the target audience. By meeting the prospect where they are emotionally, this helps to creates the trust required to take the next step: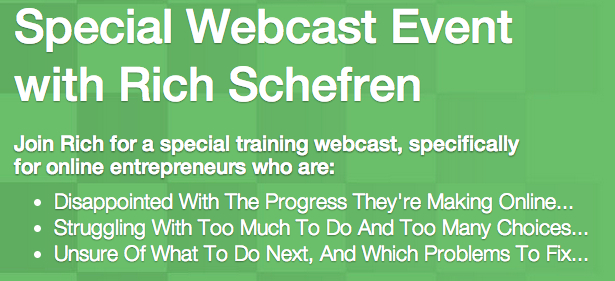 If you found this article useful, please help to spread the word by sharing or linking to this page.