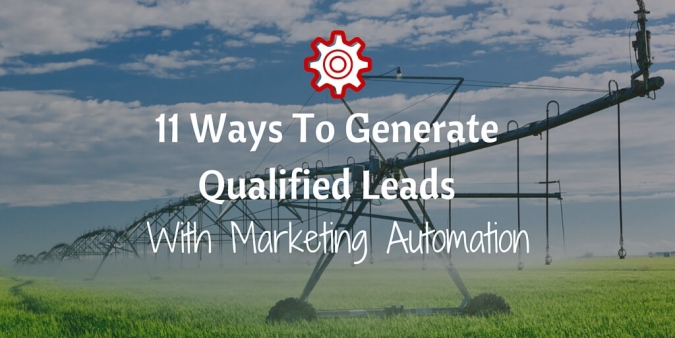 Are you a small to medium-sized business owner with a lead generation problem?
Perhaps you spend all your time answering emails or calls from tyre kickers?
Or, maybe you feel like you don't have enough hours in the day to keep the business running operationally AND to market yourself effectively?
Enter marketing automation!
Marketing automation works on the principle of "Automate the automate-able and free up your people to do what people do best<".
Here at Marketing Results, we use a product called Infusionsoft, which allows us to automate our marketing, but also to simplify our day, close more sales and sell online.
Infusionsoft, in their own sales and marketing literature, talk about 'lifecycle' marketing. The idea behind lifecycle marketing is to segment your leads not just into 'good leads' and 'bad leads', but into at least four categories:
ready to buy
could be ready to buy
not ready to buy (yet)
will never be ready to buy
Think about your own research process when you are looking to buy a product or service – how many times do you 'touch' a brand before you decide to go ahead and purchase? By touch, I mean perhaps you look at their website a couple of times, maybe Google them to see what others are saying about them, read a couple of their blog posts, even sign up to their newsletter, spend some time on a live chat with a customer service team member and then finally sign on the dotted line.
In 2015, consumers generally require many more touch points along their buying journey before they are ready to purchase – some say as many as 5-12! Generally speaking, the more complex or high-end the product or service is, the longer the buying cycle and the more touch points required.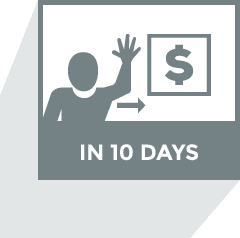 FREE Special Report:
"10 Steps To Reducing Your Sales Cycle From 10 Weeks To 10 Days"
INSTANT ACCESS
But first, let's clear up the question of terminology…
Prospect vs Lead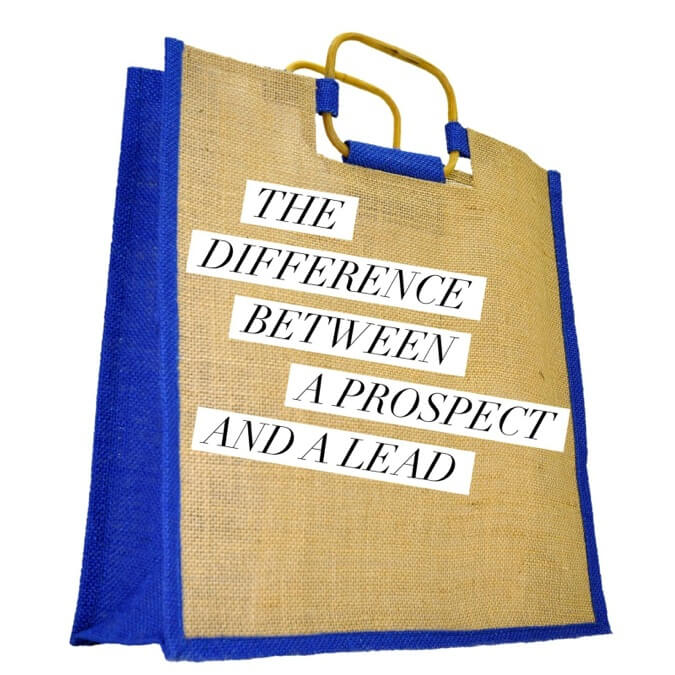 Image Courtesy of BizDarling.com
There are lots of contradictory opinions on this subject across the web, but from our perspective, we consider a prospect to be unqualified… either not yet qualified or perhaps may never be qualified. Conversely, a lead is qualified – a person who has expressed some interest in the product or service you are selling.
OK, now that's done, let's get into the meat of the post! (Generating qualified leads with marketing automation)
1. Opt-Ins, White Papers and TOFOs
Copyright: Marketing Results 2015
If this is the first time you've seen a marketing funnel, let me quickly point out a couple of things.
Firstly, note that the top of the funnel (TOFO) is wide – lots of prospects begin their buying journey here, but many do not progress to become qualified leads. Even those that do progress may drop out somewhere along the way between the top and bottom of the funnel.
By contrast, the bottom of the funnel is narrow – there are far fewer leads that reach this point, but those that do will mostly fit the descriptor of 'ideal customer' and are the type that we want – qualified people who are ready to make a sales appointment, book a consultation or click 'buy'.
You can (and should) be providing information to your leads throughout the entire funnel.  
This occurs right at the beginning of the buying journey, when a prospect is prepared to make a value exchange – their contact details for your information.
You can use marketing automation to collect these 'information-qualified' leads by offering a white paper, a video series or some other form of 'top-of-funnel-offer'. The prospect then fills out a form with their contact details and these details are automatically stored in your CRM, whilst the same tool automatically sends the information requested to the lead.
2. Landing Pages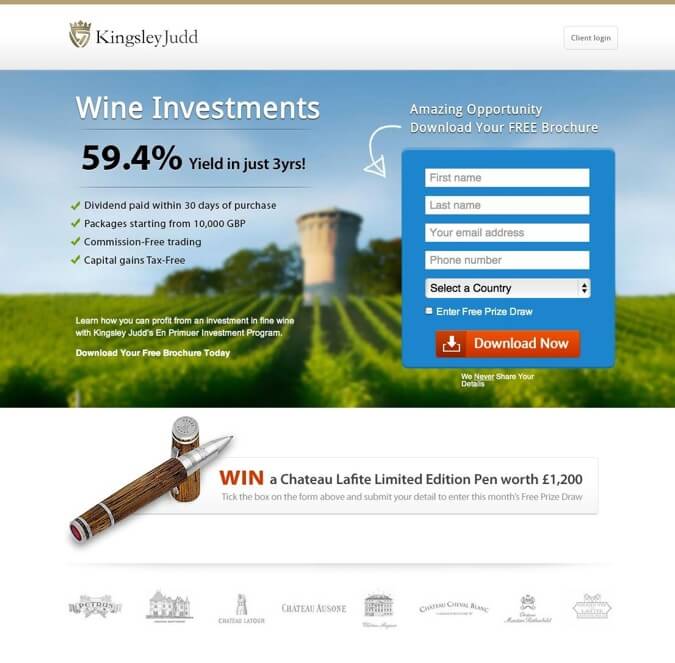 Image Courtesy of Unbounce
Landing Pages, quite simply, are the page on which a visitor 'lands' when they first arrive on your website or respond to an online ad. The best landing pages are highly targeted to speak to your ideal customer's pain points – whatever keeps them up at night. The landing page will also be uber-relevant to the ad or page that sent them there.   
Landing Pages tend to convert dramatically better than sending a visitor from an ad to your website homepage. This is because your homepage is usually too generic to meet the needs of a specific audience segment.
Most marketing automation tools allow you to create and publish landing pages similar to the one pictured above and to then capture the contact details of these leads in the CRM, just like with the opt-in offer above.
3. Contests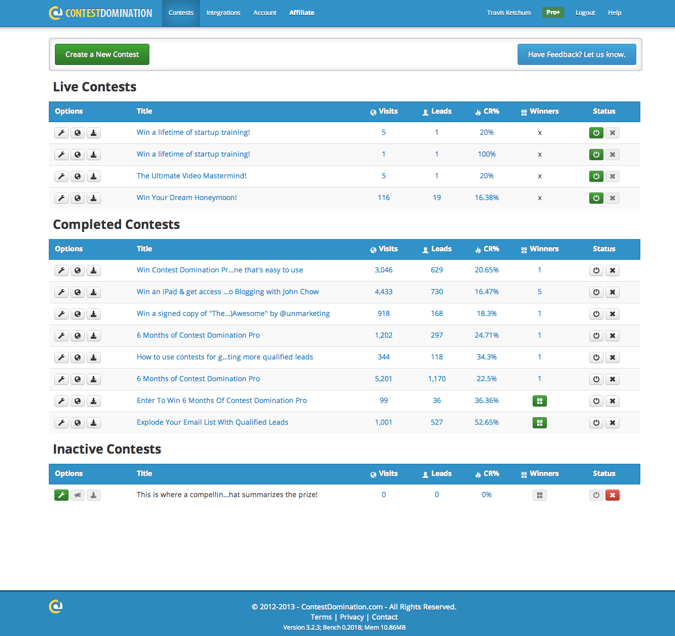 Image courtesy of the Infusionsoft Marketplace
Competitions and contests are a great way to generate leads. Obviously, a condition of entry is that the entrant provides their contact details and consents to receiving information from you.
There's a variety of ways you can make your contest compelling and interesting – perhaps a simple 'tick the box on the form above and submit your details to enter this month's Free Prize Draw', as you can see on the landing page above. Or, you could ask people to provide a caption for a funny picture, answer a question 'in 25 words or less' or maybe even submit a video entry.
There is a lot of different software around these days to facilitate the set-up and operation of a contest. Some even have a built-in winner selection tool.
Contest Domination is one of these products, which integrates beautifully with Infusionsoft. This means that you can run your contest and have all the entrants netted in your CRM, all at once and all automagically!
4. Direct Mail/Offline Fulfilment

Image Courtesy of SendOutCards.com
You may have heard people say 'direct mail is dead' or that 'online is the only way to go nowadays'. Wrong, wrong, wrong! Direct mail is still incredibly effective, IF done properly, in a targeted, thoughtful manner, rather than using a 'spray and pray' approach.
As your leads move down your funnel, you may select some of your most qualified leads to send a corporate brochure to. Or, you may even decide to run a 'Surprise and Delight' or 'Shock and Awe' campaign. In these instances, you're taking the information that you have begun to amass in your CRM about particular leads and you're sending them something 'offline' that will surprise, delight or shock them… or leave them in awe of you. If you get this right, your lead will make a dramatic jump further down your funnel (perhaps all the way to the purchasing stage) AND will share their experience (perhaps with a photo of the pressie you sent them) on their social channels.
Marketing automation tools can simplify this process by sending a task by email to your fulfilment house to mail out a package to a specific contact. Infusionsoft can also integrate with services such as SendOutCards, through which you can send cards as well as many other gifts.
Good marketers know that 'lumpy' mail almost always gets opened, whereas cards and letters, if they appear unsolicited, will often go straight into the round filing cabinet (i.e. the bin).
5. Joint Ventures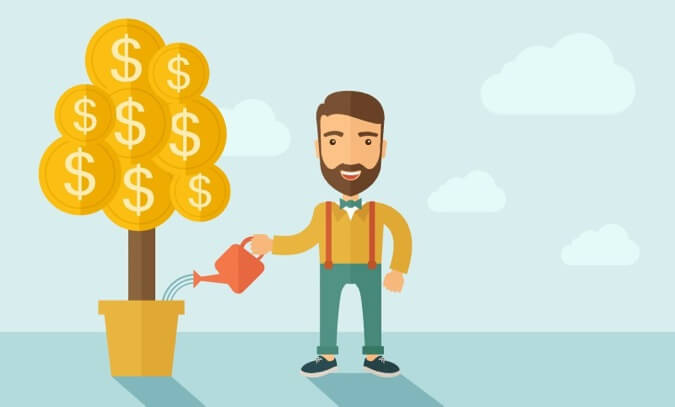 Joint Ventures = Exponential Business Growth!
JVs are hands-down one of the best ways to generate leads, especially in the early days of getting a list together. The process is fairly simple.
Find a complementary business – one that you are not in competition with but who has a customer base full of your ideal clients;
Make contact with them and offer their customers something for free. An example would be a spa offering a package of spa goodies at no cost to Audi to give to their customers, on the basis that women who drive Audis are probably also spa-goers. What potential JV partner in their right mind is going to refuse something for nothing?
Ask them to promote your offer to their client base – they may give out cards or physical packages to their clients, as in the Audi example above, or maybe they will have a page on their website or an excerpt in their email marketing directing customers to your landing page or website to redeem their free gift.
In this way, you can super-charge your list growth very quickly. In terms of marketing automation, you can integrate a number of the lead generation strategies we have already talked about to get a JV off the ground. Build a landing page and give the link to your JV partner, then set up a 'tagging' system so that each lead who comes into your CRM from the joint venture can be identified. You can even take it a step further and delegate the fulfilment process via automation.
6. Pay-Per-Click Ad Campaigns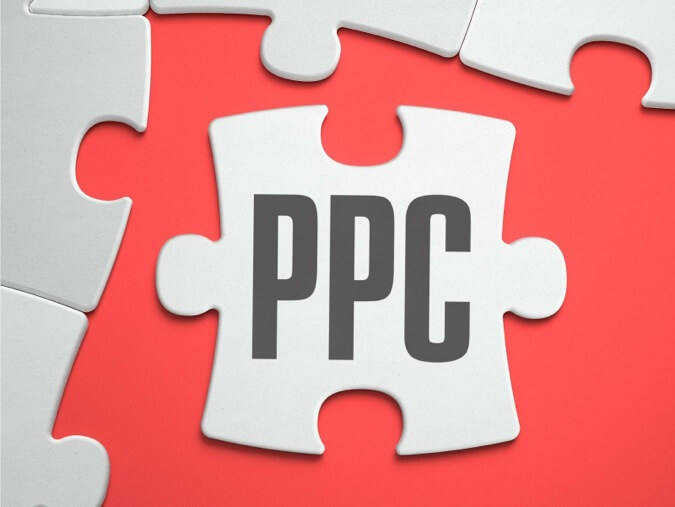 PPC – Still one of the most effective lead generation strategies … if done correctly
Another great way to get targeted traffic and leads to your website is via pay-per-click advertising. The most popular platforms for running PPC activity is Google AdWords and Facebook Ads. You can set up a landing page with your marketing automation tool to direct your AdWords or Facebook traffic to, then capture the leads in your CRM.
Pay per click is a strategy that, if not done by someone who knows the ins and outs, can end up costing you, rather than making you money. There's no need to line Google or Facebook's pockets even further!
7. Webinars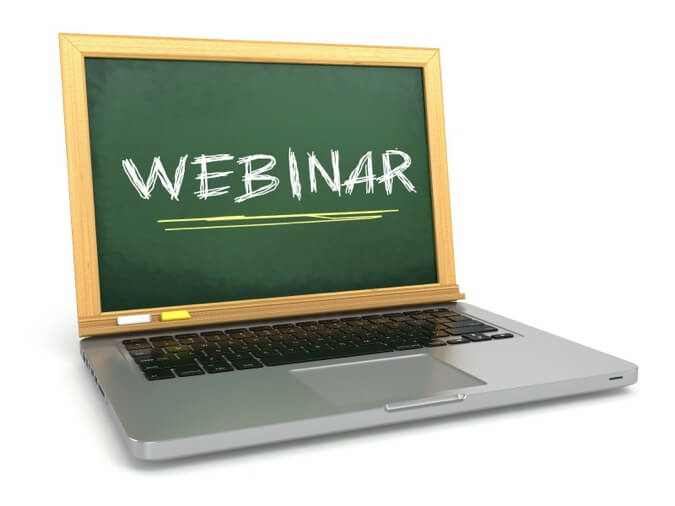 Webinars are a great way to capture leads and deliver value at the same time
The opportunity to learn new skills online has grown exponentially over the past decade. Webinars are one way you can do this. Furthermore, they are brilliant for building your list, not unlike joint ventures. Free knowledge or access to an 'expert' is always an attractive proposition.
You can offer the webinar for free, for a nominal cost or ask for a donation to the charity of your choice, in lieu of payment. Even if you offer it for free, leads who sign up for and attend a free webinar are still vastly more qualified than someone who has only visited your website. They have invested their time in you… something which, some would argue, is an even more precious commodity than $$$'s!
Infusionsoft can be integrated with popular webinar platforms such as GoToWebinar, Stealth Seminar and Easy Webinar.  
8. Email 'Drip' Campaigns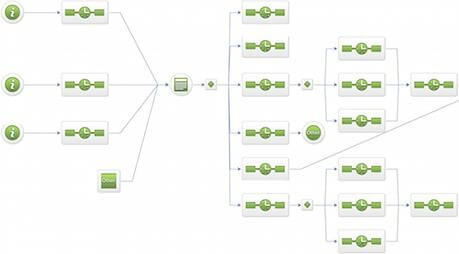 This is a typical Infusionsoft campaign layout, involving many lead nurturing sequences via email
An email drip campaign is mostly used for a process we call 'lead nurturing'. This process is designed to move leads further down the funnel, all the while making them more and more qualified.
Automated email campaigns will, in the majority of cases, follow most if not all of the lead generation strategies already discussed.
There is a range of different campaign types, including:
Invitations to 'Subscriber-only' Events (Virtual or Physical);
Re-engagement campaigns to warm up a cold list;
Offering a referral incentive/promoting an affiliate program;
Event registration/follow-up;
Birthday/Anniversary reminders;
Free Consultation offers;
Holiday/Seasonal Promotions;
Firestarter/Tripwire Offers (offers with low friction/low cost, designed to take a prospect from consuming only free content to spending $1 or more with you); and
Mobile networking (i.e. a follow-up 'Great to meet you' message sent to folks met at an exhibition, trade show, conference or seminar.
Basically, if you're NOT currently nurturing leads, you may be leaving anywhere from 50%, to as much as 80%, of money on the table.
9. A/B Testing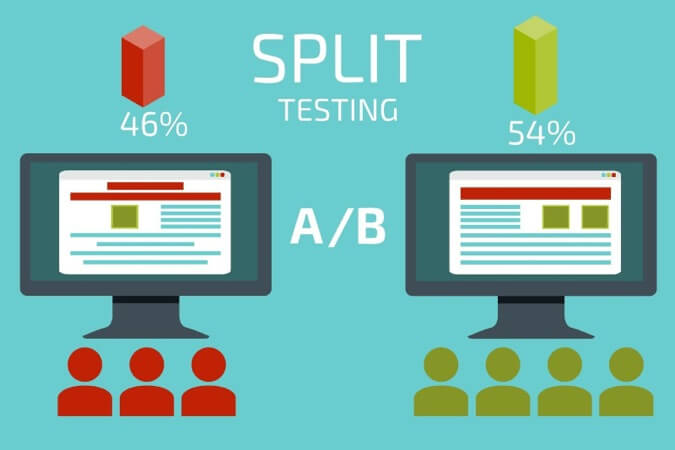 Few 'mediocre' companies split test consistently … but top performers do
A/B Testing is a technique that allows a marketer to create two slightly different versions of the same page and send each to different segments of their audience to see which one converts best. Then, you simply make the version that converts best the 'control', then create another 'challenger' to pitch against it, in what becomes a process of continuous improvement.
Whilst you can do this manually in Infusionsoft, by segmenting your subscriber list and sending your email to different segments, with a different subject line, or different call-to-action, you can also sign up for a product called Plus This. Plus This extends Infusionsoft's capabilities, and has native split testing functionality, as well a range of other 'nice-to-haves' to add to your marketing automation arsenal.
10. Personalisation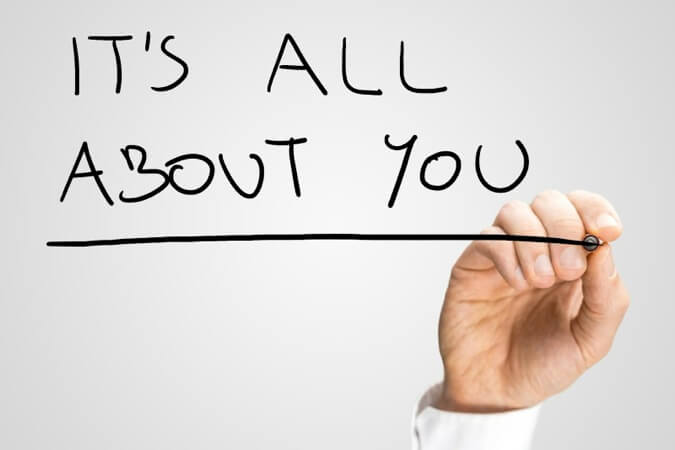 Image Courtesy of Volo Commerce
This Kapost blog post explains personalisation particularly well:
"Personalising content means using information about a known user to serve up content that's relevant to that person."
Personalisation is extremely powerful – especially when compared to generic, broadcast email marketing.
Be honest – who doesn't love the sound of their own name?!
But with marketing automation, you can create an unlimited number of custom fields and fill these fields with any personalisation data you wish. You can then segment your list and send a personalised, automated email to only the segment of your list who (for example) live in NSW, with a special offer just for them, and a separate email to leads living in QLD, VIC, SA etc.
The possibilities are limited only by your imagination!
11. Better collaboration between the marketing and sales teams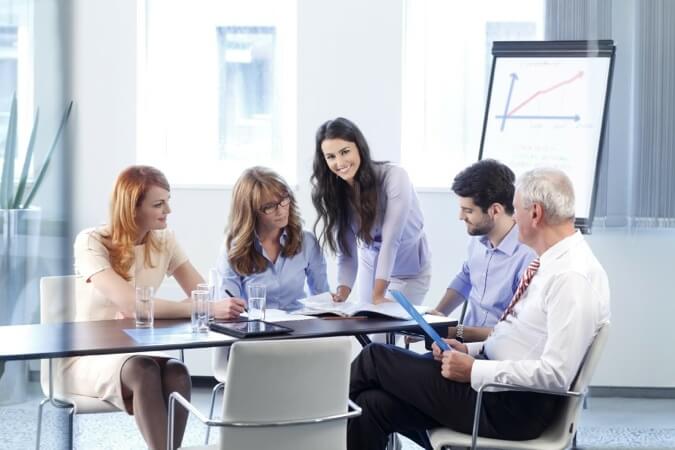 Marketing and Sales should be a team, not siloed functions
If your organisation has separate marketing and sales functions, you may find these two departments bicker a lot. Marketing will complain that they are sending good-quality leads to the sales team but the sales team are unable to close the deal. Meanwhile, the sales team will complain that the lead quality coming from marketing is NOT good and they are spending all their time speaking with leads who are not yet ready to buy.
Marketing automation can save your sanity.
Marketing can develop an automated lead nurturing system that is designed to clearly indicate, by means of lead scoring, when a lead is displaying purchase intent. At this point, and not before, they can flag this lead for follow-up by the sales team.
Likewise, if the sales team comes across a lead that is not currently ready to buy, but may be ready at some point in the next 12 months, they can tag the lead as requiring nurturing in the automation software, so that this person is moved further down the funnel.
Infusionsoft
Infusionsoft is, as mentioned above, the marketing automation solution that we use here at Marketing Results. We practise what we preach and use Infusionsoft both in-house for our own lead generation purposes, as well as for several clients.
The team at Infusionsoft liken their software to having a team of minions on your staff, each tasked with only one step in the automation chain.
One minion may be 'listening' for a particular web form to be submitted and once this takes place, this minion may pass this contact record to another minion who then sends a pre-written email with the information requested by the contact.
It is quite a remarkable piece of software.
How Marketing Results Can Help
Marketing Results has had outstanding success with implementing marketing automation for a range of our clients:
Breaking Into Wall Street asked MR to work towards increasing average customer value, by enhancing follow-up, up-sell and cross-sell strategies. MR employed sophisticated drip email and lead nurturing sequences to add value to customers and up-sell/cross-sell more effectively. The result was a 300%+ overall sales increase and 7-figure profits over three consecutive years, as well as a scalable business with multiple marketing initiatives now operating on 'autopilot'.
Super Finance Professional Networks asked MR to help them increase lead quality compared to previous online lead generation efforts and to create a system that could be used to regulate lead flow up or down, based on workload. MR created a new website, which incorporated lead nurturing and marketing automation and set up automated lead nurturing campaigns to convert shy prospects into solid sales opportunities. Super Finance felt that the lead quality coming out of the new website was higher than anticipated and the marketing automation strategies implemented allowed new leads to be converted into customers in a much more time-effective manner.
Among other online marketing activities, Pure Bookkeeping asked MR to establish and optimise a multi-step, high-converting sales process which incorporated marketing automation through video and email autoresponders. MR developed a streamlined sales funnel process that educates and qualifies the prospect via opt-in video marketing on the Pure Bookkeeping website (built from scratch), automated email marketing and lead nurturing. The result was a cost-effective lead generation website that went from 0 to 221+ qualified leads per month.
So, have you learnt something from this post?
Are you planning to run out the door and purchase marketing automation software right now?
Or maybe you're already doing some of these activities. Whatever your situation, we'd love to hear your thoughts on the pros and cons of marketing automation for lead generation.
Thanks for reading!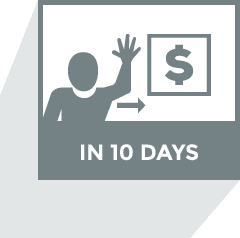 FREE Special Report:
"10 Steps To Reducing Your Sales Cycle From 10 Weeks To 10 Days"
INSTANT ACCESS