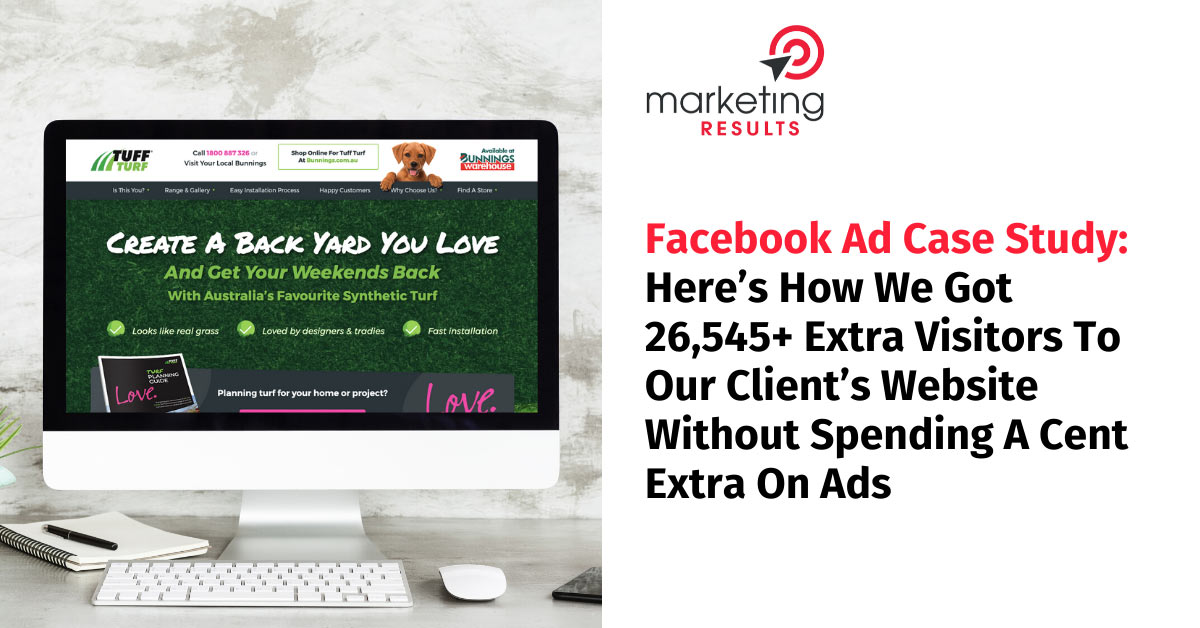 Not every business can measure success in terms of leads and sales. Some clients, like the one in the case study below, are seeking to drive store visits.
Nevertheless, the process of optimisation is always the same:
Measure results
Take action to move the needle
Keep what works and prune what doesn't
Repeat
Now, on with the case study…
> Client Background
Tuff Turf creates synthetic grass and surfaces for residential, commercial, and sporting applications. The brand is stocked by Bunnings Warehouse and has created an exclusive line of products specifically for the nationwide retailer.
Our brief was to drive more foot traffic to Bunnings stores across Australia by increasing the brand's digital visibility.
After completing a strategic review (called a Strategy360) we proceeded by:
designing a new website with a Get Your Weekends Back theme
launching Facebook Ads designed to engage with in-market prospects, trigger a store visit and prompt a purchase decision.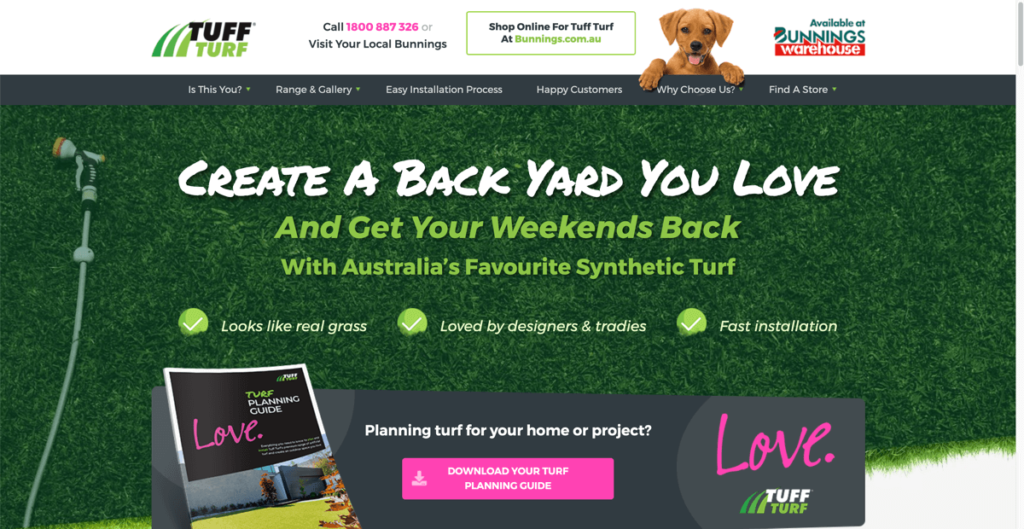 > Key Results
Visitors
In Phase 1 of the campaign, we drove 25,349 visitors to the client's website at a cost of $0.28 per visitor.

These results were in line with our original KPIs, but we felt we could do better. In Phase 2 of the campaign, the campaign generated 51,894 visitors at $0.13 per visitor with no change in ad spend.

This represented an increase of 26,545 visitors (+104.71%) with no increase in cost.
Ad Engagement
In the first half of the campaign, engagement metrics were:
Metric
Phase 1
Phase 2
Post