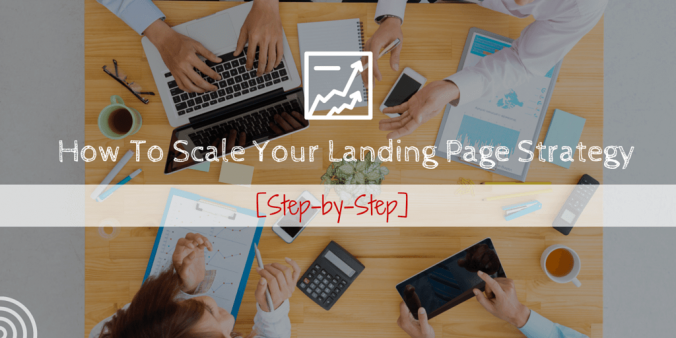 One of the secrets to generating sky-high conversion rates – especially from online advertising – is high-converting landing pages.
Landing pages are standalone web pages with a single purpose – usually to capture email addresses, enquiries or even direct sales.
Ideally you want to ensure that the first page a user sees after they click on your banner ad, PPC ad or promotional email is tuned for optimal success.
When we've done this for clients, we've typically increased results dramatically, like this case study where landing pages converted 331% better than the home page.
In this article I'll share with you our complete process for not only building effective landing pages, but also scaling suites of landing pages to grow your lead volume exponentially.
The Landing Page Scaling Process
High level, here's how we scale landing page campaigns:
There's a lot here, so let's unpack this in more detail and look at some examples…
Step 1: Conceptualise – Build Your Seed Landing Page
You have to start somewhere. Going from "no dedicated landing page" to "dedicated landing page" will usually pop results right out of the gate.
Here's one client who was driving traffic to their home page. When they switched to landing pages, this is what happened to their conversion rates: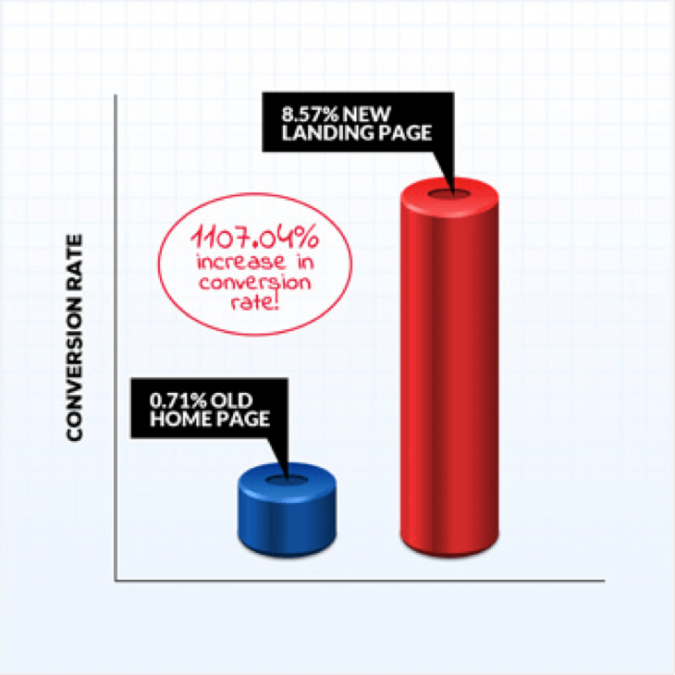 Yup, that's an 11X increase.
Results such as these aren't typical. In fact they're very far from typical. But it's not at all unusual for a good landing page to at least double results.… Read More >>