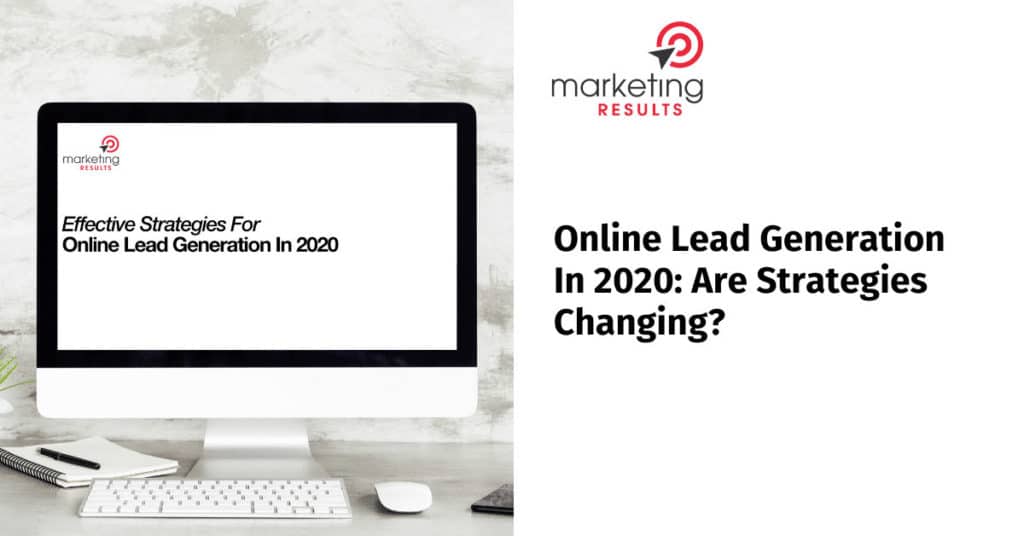 In this video, Digital Strategist Ben Sweetlove double-clicks on some of Marketing Results' best online lead generation strategies for 2020.
Video Transcript
So I've had some great conversations with clients recently about the cutting-edge stuff. What is working now, and what will propel us into 2020 to ensure that our lead generation campaigns are effective. And when you think about it, the Internet is an evolving environment. Platforms are evolving. The way that we interact with digital platforms is evolving. So it's important as marketers that we make sure that our strategies evolve along with it.
Now the fundamentals will remain the same. So the core strategy behind what we do to generate leads, that will remain the same. But we do need to modify it slightly to make sure that we are keeping up with, one, evolving platforms and, two, the evolving mode in which humans interact with the Internet and social media.
So I want to talk about some of those strategies that we are employing at the moment. Hopefully you can use these in your lead gen campaigns.
So, the first one is extended nurturing runways, and gone are the days, sadly, of rapid short-term lead generation. So, 18 months ago, two years, three years ago, it was effective to take a cold audience, so an … Read More >>