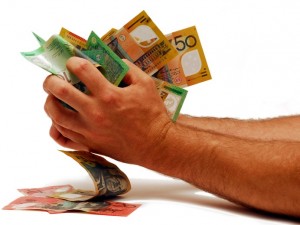 For several years now I've been asking subscribers and clients to visualise their online sales process as a funnel with knowable metrics. You're no doubt familiar with the analogy:
1000 visitors hit your website ("Visits") –>
100 opt in to your Free Special Report ("Opt Ins") –>
20 enquire ("Leads") –>
5 become clients ("Sales")
Whatever the exact number or specific conversion steps are in your business, you get the idea.
But I recently came across a very useful distinction on a Marketing Experiments webinar that dovetailed with a recent experience working with a client.
That is the distinction between Lead Volume and Opportunity Volume.
Lead Volume is the number of people filling out your enquiry form, but Opportunity Volume is the number of viable sales opportunities available to your sales team (or you, if you're the only salesperson at your company).
Lead Volume is very often a measure of activity. Opportunity Volume is a measure of results and future expected revenues.
I recently dealt with a client whose only metric was Lead Volume: "Just get us more contact form submissions".
"More contact form submissions is a brief that is relatively easy to fulfil. For starters, you can make the form easier to complete. Second, remove "strings" from the offer or add a guarantee.
When you do this, will the leads be more qualified? Will you create more viable Sales Opportunities? Not necessarily. In fact, you can very often clog up your sales pipeline with unqualified leads that do nothing more than take up your salespeople's time and detract from closing genuine sales opportunities.
That's why I've now included Opportunity Volume as one of the key lead generation metrics to track. It is a more reliable indicator of the success of your pre-sales marketing activities.
Take a look under the hood of more of our lead generation strategies… Check out our free video training series:
FREE Video Series
"The Sales Lead Machine Blueprint"
Specifically for marketers of complex services and major products
FREE VIDEO SERIES